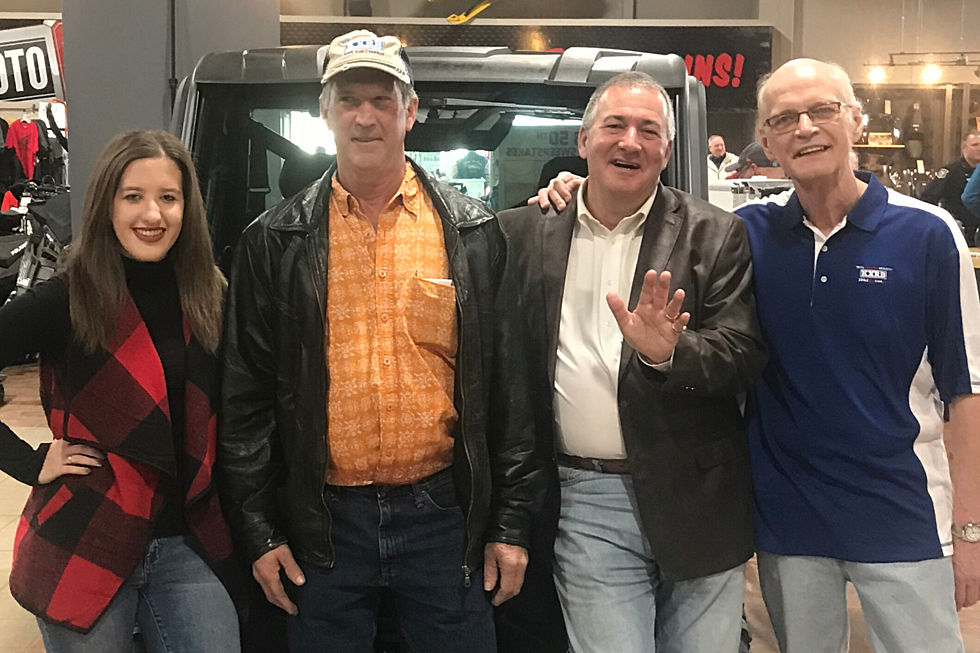 KXRB's 50th Anniversary Celebration!
Credit: Taneil Johnson/ Townsquare Media
The KXRB and Results Radio Crew had a blast celebrating 50 years of KXRB at Vern Edie Motoplex on Saturday morning! The highlight of the festivities was selecting the winner of the 50th Anniversary Grand Prize: A 2020 UTV Polaris Ranger XP 1000 Northstar Edition from Vern Eide Motoplex!
For four weeks, during the Morning Show and The McDaniel Mess, KXRB qualified 80 people for this fantastic Grand Prize.  Vern Edie also allowed customers to enter the contest during this time.  We randomly selected 20 entries to participate in the drawing.  A total of 100 contestants had high hopes to win the UTV!
In addition to the UTV, the 100 qualifiers were also eligible to win one of the following prizes:
2nd place: $1,000 Cash
3rd place: Minneapolis Weekend Getaway for two...Chanhassen Dinner Theatre tickets plus 1-night hotel stay
4th place: Two GREAT seats to Brantley Gilbert on May 1st, 2020 in Sioux Falls
5th-10th prizes: $20 Casa Del Rey Gift Certificates
10 KXRB 50th Anniversary hats
The KXRB Morning Show was broadcasting live at Vern Eide Motoplex welcoming the winners on Saturday!  After hours of anticipation and excitement, four names were drawn for the big prizes.  Each winner selected an envelope which contained one of the four top prizes.  One very lucky contestant would drive away with the UTV!
The winner of the 2020 UTV Polaris Ranger XP 1000 Northstar Edition from Vern Eide Motoplex was...Dave Sehr!
Dave drove home his sparkling new UTV with a big smile on his face!  Coincidentally, he even wore his lucky shirt for the occasion.  Winners for the other prizes were:
Irene Ness: $1,000 Cash
Charlie Timmer: Minneapolis Weekend Getaway
Rachel Watkins: Two tickets to see Brantley Gilbert
Congratulations to all of our winners and a huge thank you to everyone who came out to celebrate 50 years of KXRB!  Here's to 50 more years of listening to real country variety!