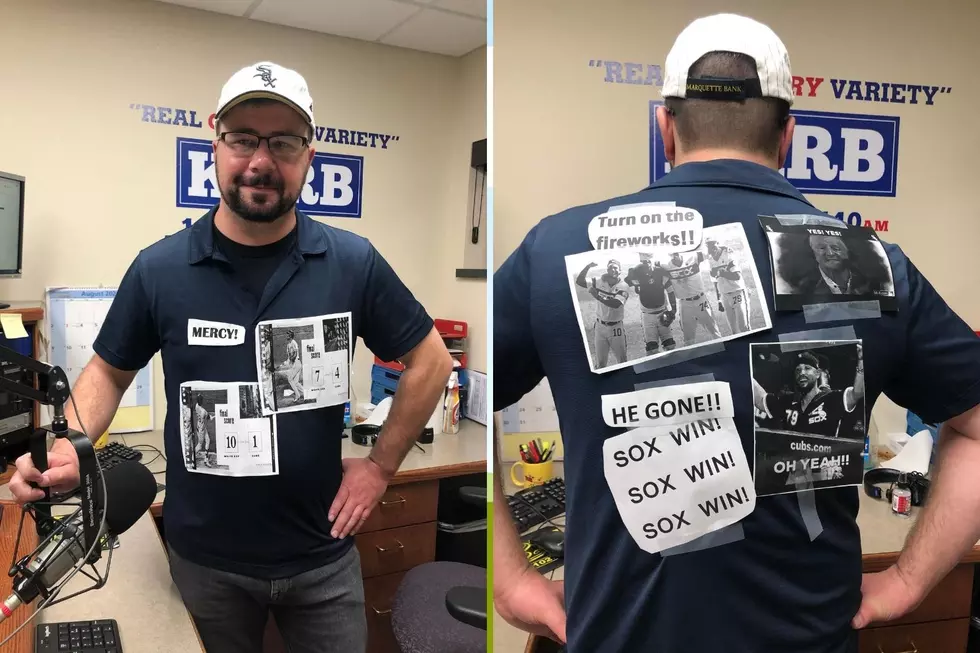 Why I Should (But Probably Won't) Stop Making Bets At Work
Christine M, TSM
First off, let me say, I've been a Chicago Cubs fan my entire life. So, today is a difficult day. I bet my co-host (Christine Manika) that the Cubs would beat the Sox in their best two out of three series over the weekend. Clearly, I lost. I should have learned a valuable lesson here but did I? Probably not.
I was born into a Cubs family and have been one my entire life. I've even been lucky enough to see them play a few times at Wrigley Field, which are some of my fondest memories. My favorite player as a kid was Ryne Sandberg, and he even hit two home runs at a game I went to.
But let's face it until recently, life as Cubs fan hasn't been easy. They were known as the "lovable losers" for over 100 years. But as a Cubs fan, it didn't really matter that they lost. We just loved cheering for our Cubbies, no matter the outcome.
That all changed in 2016, with the team's first world series title since 1908. It's been four years since their championship and I still don't think I've fully absorbed it. So, having to be covered in Chicago White Sox attire for an entire day isn't my idea of fun.
After losing a bet like this, you might think that I'd reconsider making friendly wagers like this at work, right? Unfortunately, you'd be wrong. I can't help but believe in my team. After all, isn't that what being a sports fan is all about?
The Cubs and Sox play each other again in September. Tune in to find out what the next bet is!
Enter your number to get our free mobile app
The Oscar Mayer Weinermobile!