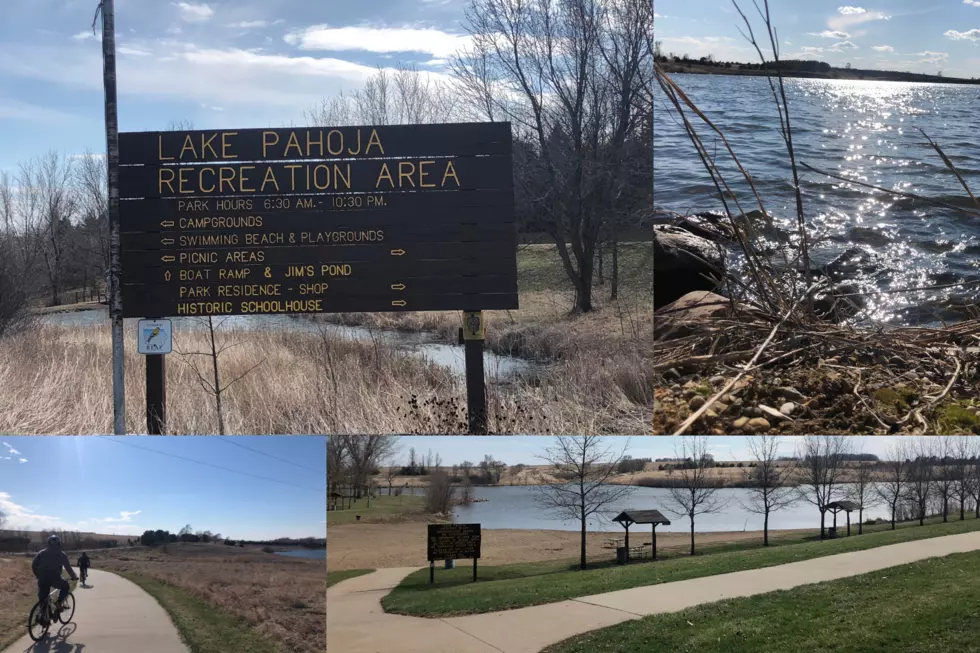 Hometown Tuesday: Lake Pahoja Recreation Area
Credit: Christine Manika (TSM)
It's a remarkable feeling to experience nature in a time of social distancing.  Lake Pahoja Recreation Area allows visitors to explore the great outdoors and enjoy warm-weather activities.
This slice of Mother Nature is hidden in Inwood, Iowa just two miles west of Larchwood.  You'll find everything from fishing, a nine-hole disc golf course, sand volleyball courts to a scenic bike path, well-equipped picnic area, and year-round camping facilities.
According to its website, the recreation area host "71 campsites including 8 modern electrical/water and 63 modern electricals.  For group gatherings, the park has 2 enclosed shelter houses along with 6 open shelters, as well as a scout area for any scout groups use. Throughout the park, you will find 3 playgrounds, numerous picnic tables, pedestal grills, and picnic shelters." There is even a designated hunting area around portions of the park.  These hunting grounds are only open during the appropriate season.
In my opinion, Lake Pahoja Recreation Area's most exciting feature is its 3.5-mile long concrete bike path.  This trail wraps around the lake, and it allows you to view a variety of natural habitats.  My friends and I witnessed cows grazing in the fields one minute, and the next, I saw ducks enjoying an afternoon swim. My friends even taught me how to skip rocks along the water!  I've never mastered the technique until now...well sort of!
Once COVID-19 is behind us,  Lake Pahoja Recreation Area is the perfect spot to have a weekend getaway with your family and friends.  For more information, visit the recreation area's website by clicking here.
Enter your number to get our free mobile app
Sioux Falls Parks Frozen In Time