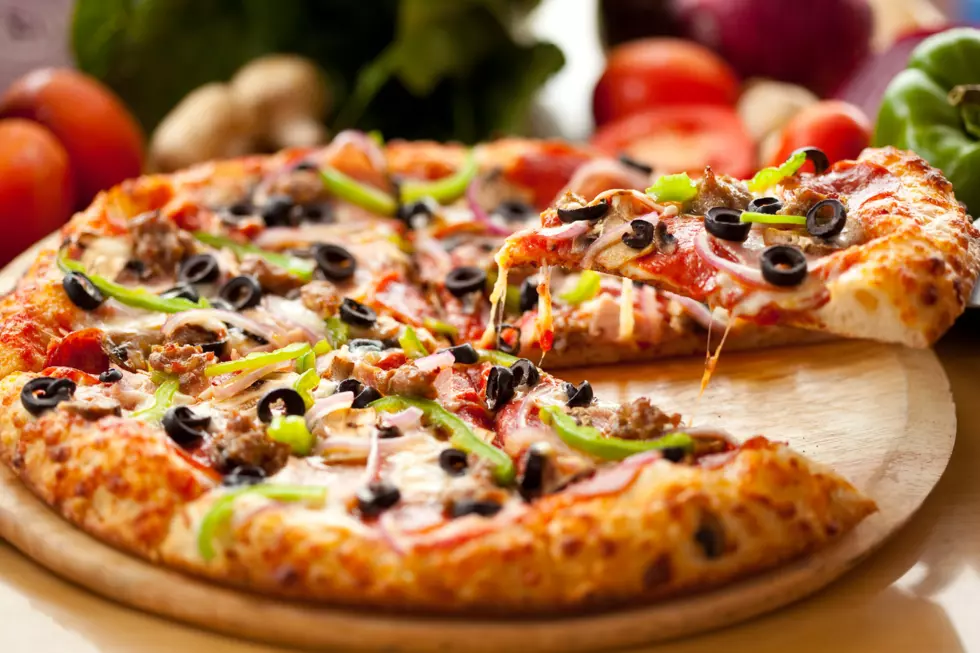 What Are The Best Pizza Toppings?
Credit: ElNariz/ Getty Images
KXRB Morning Show listeners are well aware of the fact that Mark and I love to talk about food, especially pizza!  Well, we need your help again!  Mark and I need suggestions for new pizzas to try.  What are the best pizza toppings?
Mark says if he could only order one pizza, he would have hamburger, black olives, and lots of mozzarella cheese!  When it comes to my pizza, I'm really not too picky.  My toppings would include sausage (or pepperoni), green peppers, and black olives.  The crust has to be thick; I'm not a huge fan of thin crusts.
Our listeners shared their opinion on Facebook said the other day when we asked for their suggestions:
"Godfather's Classic Combo with beef, pepperoni, sausage, onions, black olives, mushrooms, mozzarella cheese (extra mushrooms and extra cheese)."
"Black olives, hamburger, mozzarella on an alfredo sauce, thick crust."
My hubby loves pepperoni, Italian sausage, and jalapeños. I like Canadian Bacon (now they call for ham 

:(

 ) olives (both) and beef. We both want THIN crust. I want to eat pizza toppings, not a loaf of bread."
Let us know what your favorite pizza toppings are!  Mark and I may actually try some of your creations!