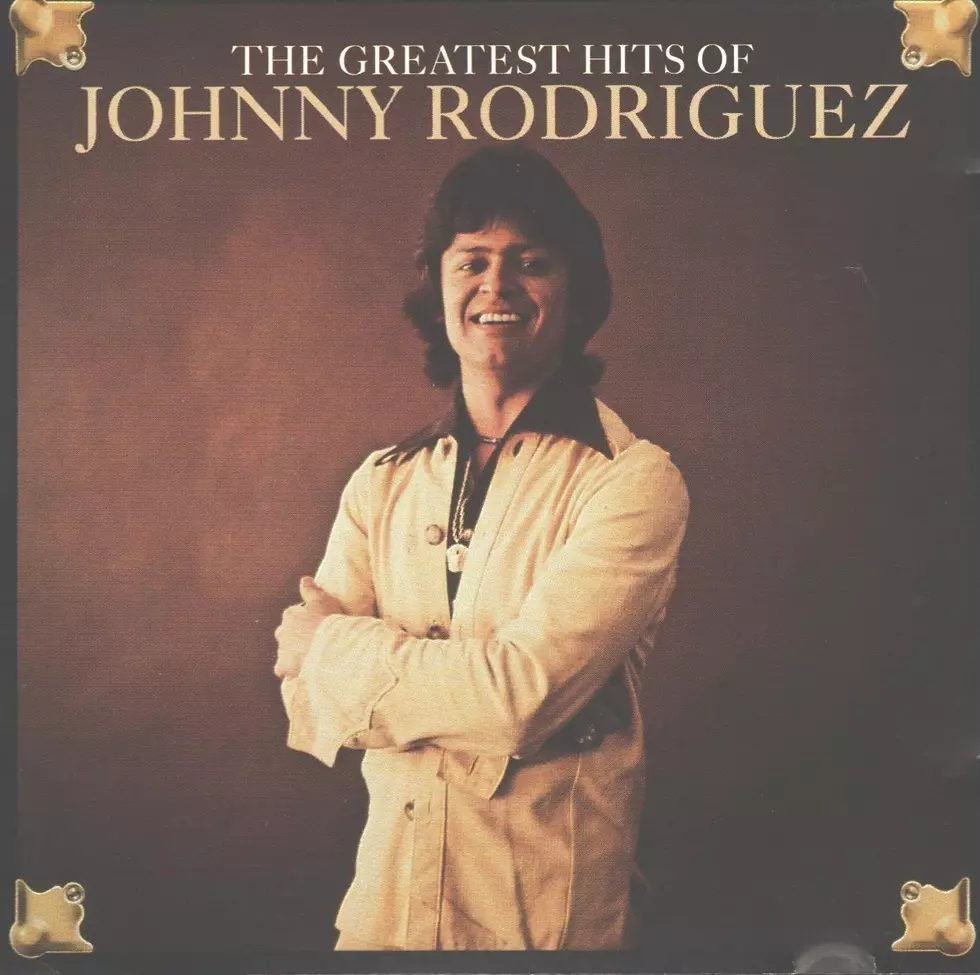 Whatever Happened To Johnny Rodriguez?
Via Amazon
Let's take a little trip, you and I.  Destination?  1973.
Much of the country is hearing something about 'Watergate'.  Not sure what it is, probably not a big deal.
One former President (Johnson) passed away while the current Commander In Chief ended the draft lottery.  No one had heard names like Strait, Travis, Brooks...and Alabama wasn't a country supergroup, it was still just a state...oh, and a football team.
It was in 1973 that we all rode our thumb to Mexico.
Coming out of Sabinal, Texas, an unknown singer by the name of Johnny Rodriguez rode high atop the Country Music charts by 'Riding My Thumb To Mexico'.
Yes, unknown at the time, but by the time 10 years had passed, Johnny had 20 Top Ten hits, including 5 that would reach #1.  In many ways, that decade, 1973-1983, was the decade of Johnny Rodriguez.
So then...whatever happened to Johnny Rodriguez?
Johnny continued to record and had several what might be termed 'lower' charts successes.
In 1998, Johnny Rodriguez shot and killed a man who he mistakenly thought was a burglar in his home.  Charged with murder, he was acquitted by a Texas jury who deemed the incident self-defense.
Johnny was inducted into the Texas Country Music hall of Fame
Johnny continues to record and tour at the age of 68.  He was inducted into the Texas Country Music Hall of Fame in 2007 and received the CMA of Texas Living Legend Award in 2019.
Wikipedia Contributed To This Article 
Enter your number to get our free mobile app
Palisades State Park