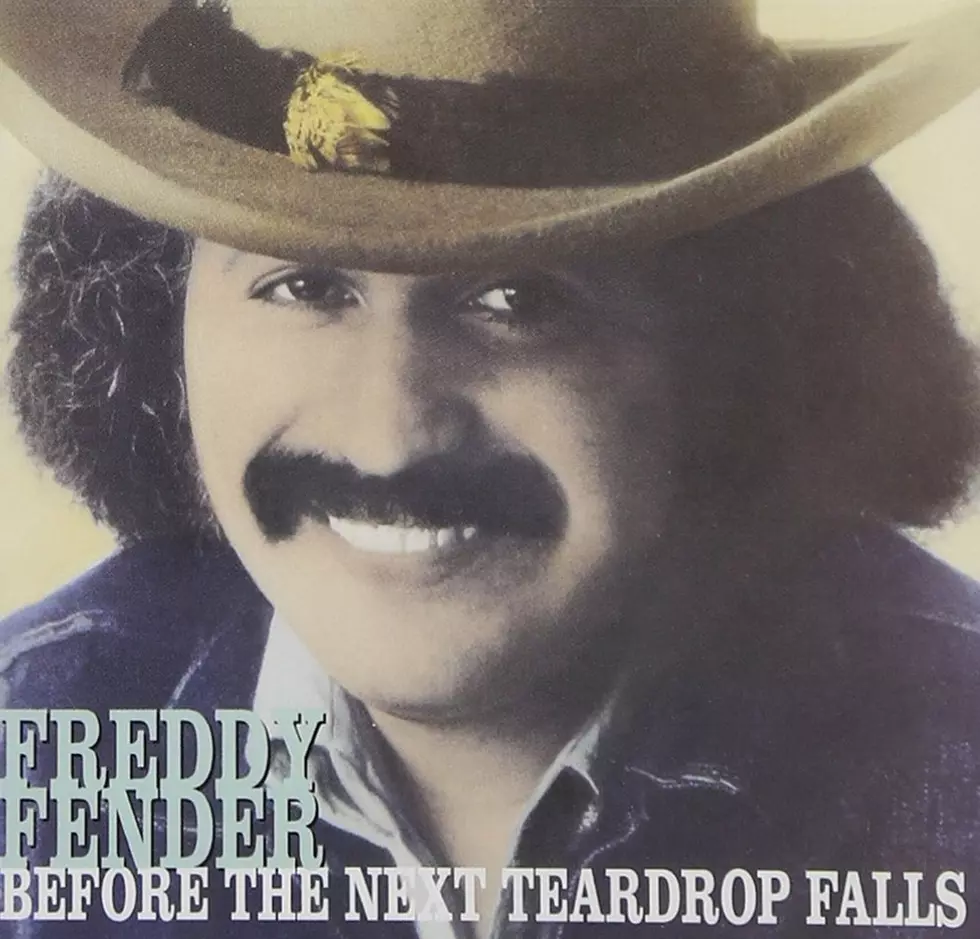 Whatever Happened To Freddy Fender?
Album Cover via Amazon
1975 was a great year in Country Music.  But it was a spectacular year for an artist named Freddy Fender.
I was just wrapping up my first full year in the radio business when a song came out called 'Before The Next Teardrop Falls'.  It didn't sound like anything else on country radio at the time.  The voice?  Unique and a perfect fit for the song.  The artist was a guy named Freddy Fender.  I didn't really know much about him at the time...but that would change.
The song not only captured the hearts and minds of Country Music listeners but also topped the Rock/Pop charts as well.  This smash-hit went on to sell well over a million copies and was a worldwide hit.  But would this guy, this Freddy Fender, be one of the one-hit wonders, a flash in the pan?
Uh, well, that question was answered very quickly.  His follow up single, 'Wasted Days And Wasted Nights', went right to the top of the Country Music chart, as well as becoming a Top Ten hit on the Rock/Pop charts.  It would be his second of three #1 hit's in 1975 alone.
Freddy Fender had arrived...and in a huge way.  So who was this guy?
Well, as it turns out, Freddy Fender was no overnight musical sensation.  Born Baldemar Huerta in San Benito, Texas, the man who would become famous as Freddy Fender achieved fame in Tejano and rockabilly music circles in the 1950s.  In fact, 'Wasted days And Wasted Nights' was first released in 1959 and was on its way to becoming a hit when legal troubles hit...Freddy and a band member were arrested for marijuana possession.  He served nearly three years in a Louisiana prison.  Despite this career-derailing, by the late 1960s, Freddy was again making noise....great, musical noise!
He recorded 'Before The Next Teardrop Falls' in 1974, and as mentioned above, that was the single that launched Freddy into the Country and Pop music stratosphere.
With a dozen Top 10 hits, including four #1's, Freddy Fender's place in Country Music history is secure.
So whatever happened to Freddy Fender?
Freddy made his final studio recording in 2001.  In 2002, he underwent a liver transplant.  He performed his final concert on New Year's Eve, 2005.  Freddy passed away from lung cancer in 2006 at the age of 69.
Oh, and that third consecutive #1 hit Freddy had in 1975?  It was a great ballad called 'Secret Love'.
The history of Country Music would not be complete without noting the career of the late great Freddy Fender.
Enter your number to get our free mobile app
Five Words You Use That Make You Sound Dumb