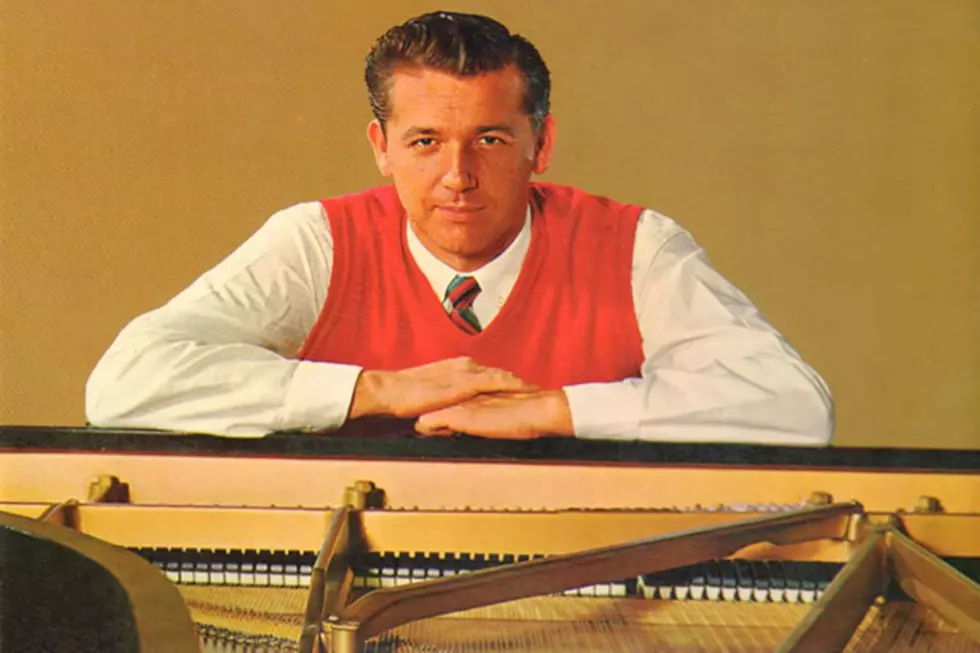 Do You Recognize This Country Music Hall Of Famer?
RCA Records
If you played piano for Elvis Presley, well, that would get you some fame.
Then if you also played piano for Patsy Cline, well, that would make you respected as one of the best piano players on the planet.
But when you also played piano for artists like Brenda Lee, Roy Orbison, Jim Reeves, Eddy Arnold, Don Gibson and the Everly Brothers, that would put you into a class of your own.
In addition, you played on virtually hundreds of the greatest albums in the history of country music. And, and one more thing:
You had one of the biggest hits of the 1960's in Country Music...and Rock/Pop Music...and R&B Music.
Oh, and you didn't sing. You played.
For all of those reasons and more, the legendary Floyd Cramer was inducted in both the Country Music Hall of Fame and the Rock and Roll hall of Fame in 2003.
Born in Louisiana and raised in the small town of Huttig, Arkansas, the man would become recognized and honored as one of the greatest keyboardist's in music history taught himself how to play. Cutting his first single in 1953, it was his move to Nashville in the mid 1950's that changed Floyd's life forever.
Playing piano on stage or on records with 'everybody that was anybody', Floyd also released albums and singles of his own. In other words, when you're in demand you're busy. busy, busy!
It was in 1960 that Floyd released the single that would make his name known to millions around the world, and not just country fans, but op and R&B fans as well.
That song, now a musical standard, was 'Last date'.
Floyd Cramer continued his phenomenal career for decades. If you have some of those great classic albums from the 1960's and 1970's, take a look on the back and see if Floyd Cramer is 'tickling the keys' on your favorite songs by your favorite artist's.
Floyd Cramer passed away in 1997 from lung cancer at the much too young age of 64.
But there'd be nothing wrong with blowing the dust off that 'ol turntable and putting 'Last Date' on...and dancing around the living room floor with your favorite lady (or man!).