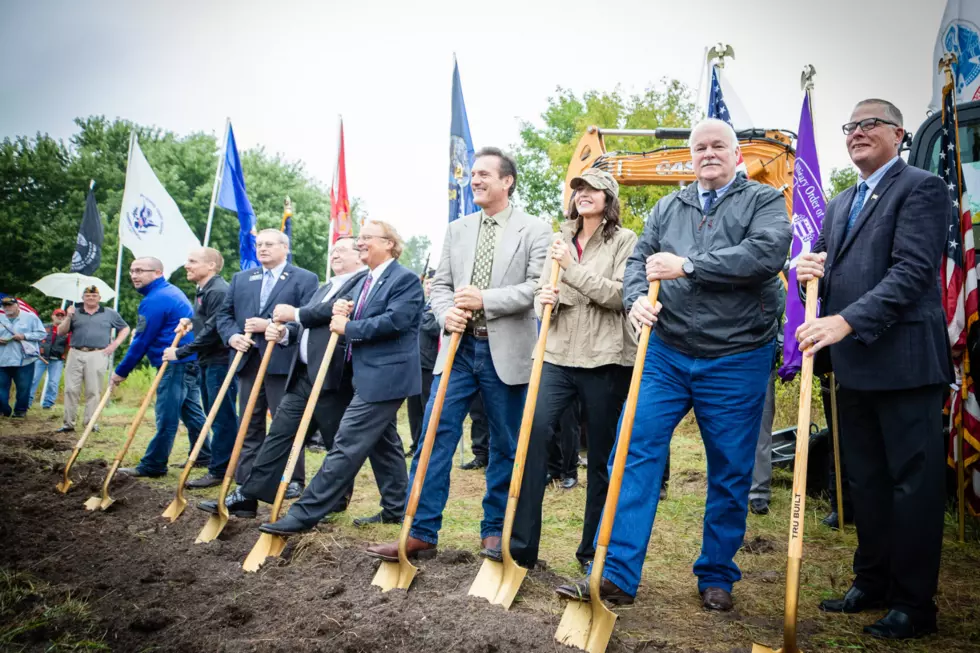 South Dakota's First State Veterans Cemetery Breaks Ground
Office of Governor Kristi Noem
Despite the rain and wet grounds, the groundbreaking ceremony of South Dakota's First State Veterans Cemetery marched on this past Monday.
Officials say they hope to start moving dirt on the property sometime between October or November.  This project will expand 12.9 acres on property north of I-229/I-90 Interchange off Slip Creek Road and 477th Avenue.  The cemetery as a whole will be 60-acres.
72,000 veterans live in the state of South Dakota alone. Out of these veterans, 50,000 of them live in the eastern part of the state.  This cemetery will allow loved ones to visit their family members at a closer distance.  Right now, the closest cemetery for veterans is the Black Hills National Cemetery in Sturgis.  This final resting place for war heroes will not only benefit South Dakota veterans but surrounding states as well, like Iowa and Minnesota.
Governor Kristi Noem attended the momentous ceremony for this longtime project in the making.  She says the best part about this cemetery is that it's for the veterans made by the veterans.  "It was your passion for this project that kept the momentum going and actually made it a reality that we're standing here today. And I know we still have work to do. I'm committed to doing that work with you. Thank you for your continued action in fundraising and partnership to give the recognition that our heroes so greatly deserve," states Governor Noem.
Cemetery officials say they are anticipating the project to be completed by the Spring of 2021.