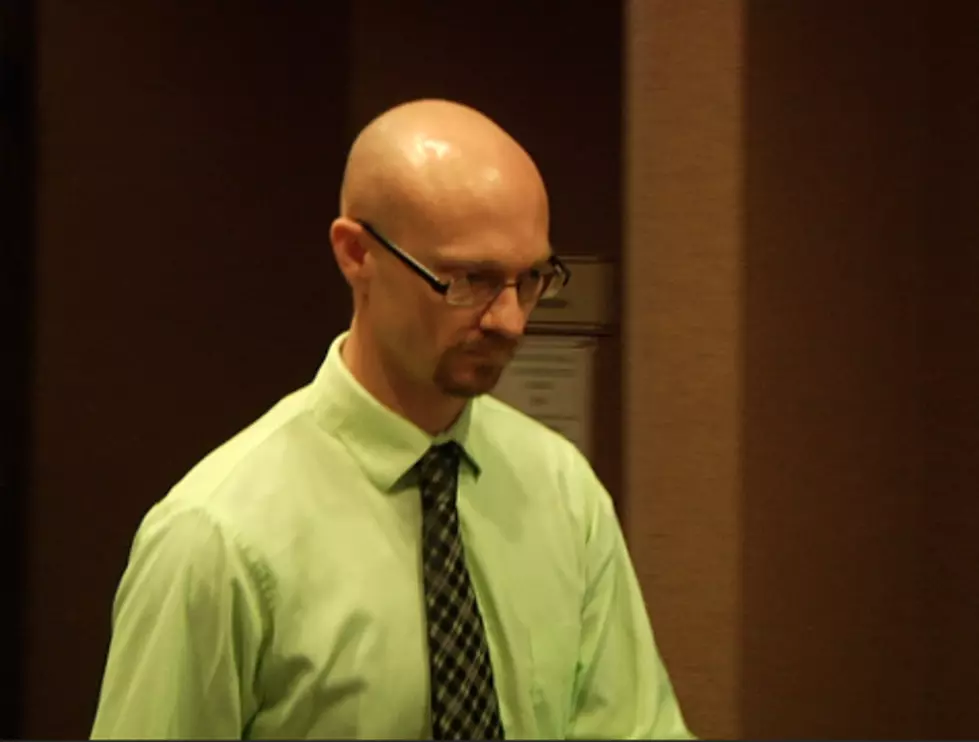 Sioux Falls Foot Cam Photographer Pleads Guilty
KDLT News
A former Roosevelt High School teacher and soccer coach, who admitted to taking photos and videos up women's skirts at a Sioux Falls grocery store, changed his plea to guilty Friday morning.
Dallas Wilkinson was then sentenced to four months in jail and to eight more months of electronic monitoring.
Wilkinson was charged with four counts of using a recording device without consent in July of last year. Two of those counts were dropped as part of a plea agreement.
Wilkinson was arrested after police say he was caught using a shoe camera to look up women's skirts at the HyVee on Minnesota Avenue. The manager spotted his strange behavior in late June and he was arrested in July after his car was spotted in the parking lot. Police found the shoe camera after searching Wilkinson's car and home. The photos and videos showed that Wilkinson had been doing this at other retail locations as well. Wilkinson told police that he had been doing this about two times a week for the past two years.
In court, Wilkinson told the judge that he has been attending counseling for sexual addiction. He says he lost his career and his wife has filed for divorce because of what he called his 'selfish desires'. Wilkinson told the judge that he is '100 percent responsible for his actions and he takes ownership of all of them'.
Minnehaha County State's Attorney Aaron McGowan asked that Wilkinson receive the maximum punishment allowed in the plea deal, which was a year in jail. Instead, Wilkinson will spend four months behind bars. During that time, he will be allowed work release.
Submitted by Jill Johnson KDLT News
---
See Also: