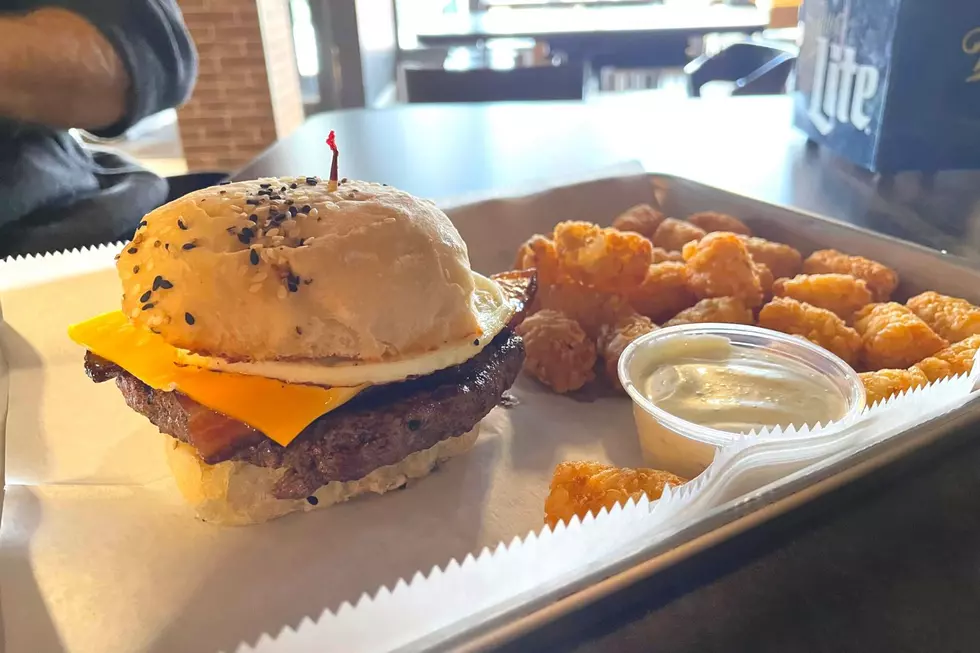 Sioux Falls Burger Battle: 'The Kunco' From PAve
Christine Manika (TSM)
January in Sioux Falls only means one thing...Burger Battle! This year's Downtown Sioux Falls Burger Battle is pretty intense. 32 savory burgers from local Sioux Falls restaurants are looking for your stomachs and votes.
When it comes to burgers, there definitely is one for everyone, especially in Sioux Falls! Sponsored by First Western Bank & Trust, the 10th annual Downtown Sioux Falls Burger Battle features burgers residents can sink their teeth into. Looking to satisfy your sweet tooth or a little extra heat with your meat? You'll find it on this year's Burger Battle ballot.
This next burger is a Burger Battle first for me. I decided to venture to a downtown bar known for its nightlife scene. The next burger on this year's ballot is "The Kunco" from PAve. In my opinion, it could be one of the frontrunners in this year's Downtown Sioux Falls Burger Battle.
According to a previous article from my co-worker Jeff Harkness, the Kunco is a "beef blend steakburger, Nueske's thick-cut bacon, American cheese, fried egg, chipotle aioli, locally sourced Everything Ciabatta bun. Served with a choice of side." You can enjoy chips, fries, or tater tots with this yummy breakfast burger.
Some people are known to have wild nights at PAve. So if you're feeling a little hungover from the night before, the Kunco burger could be the perfect cure. This literally tastes like a breakfast sandwich that's a burger! The egg was cooked just right and the thick bacon was the pièce de résistance. Seriously, this is one of my favorite burgers in the competition.
More reviews from this year's Downtown Sioux Falls Burger Battle can be found here:
Don't forget! Residents can vote for their favorite burgers by Tuesday, January 31st on the DTSF Mobile Passport. Get to eating, Sioux Falls!
Tour the 2023 Downtown Sioux Falls Burger Battle
If you've never participated in the Downtown Burger Battle, this is how it works:
Review the participating restaurants and their burgers
Make sure you check their schedule and hours before you go
Go to one of the restaurants
Eat the burger
Use the DTSF Digital Passport to vote and rate the burger
Repeat
And you could win prizes
And you help one downtown restaurant win the Burger Battle and reign supreme for one whole year!
Voting criteria consist of patty, creativity, toppings, bun, and customer service.
Here's my list of Not-So-Typical, but Awesome Things to See in Sioux Falls.
Road Trip-Worthy Restaurants Within 90 Minutes of Sioux Falls
Veer off the beaten path. Take a road trip and try some favorite small-town eateries. Just by driving a few miles, you could find some delicious hidden gems.
From steaks to seafood, chislic to chicken, these are out-of-the-way unexpected finds that will make your taste buds tingle.
Here's a list of 14 Road Trip-Worthy Restaurants within 90 minutes of Sioux Falls.