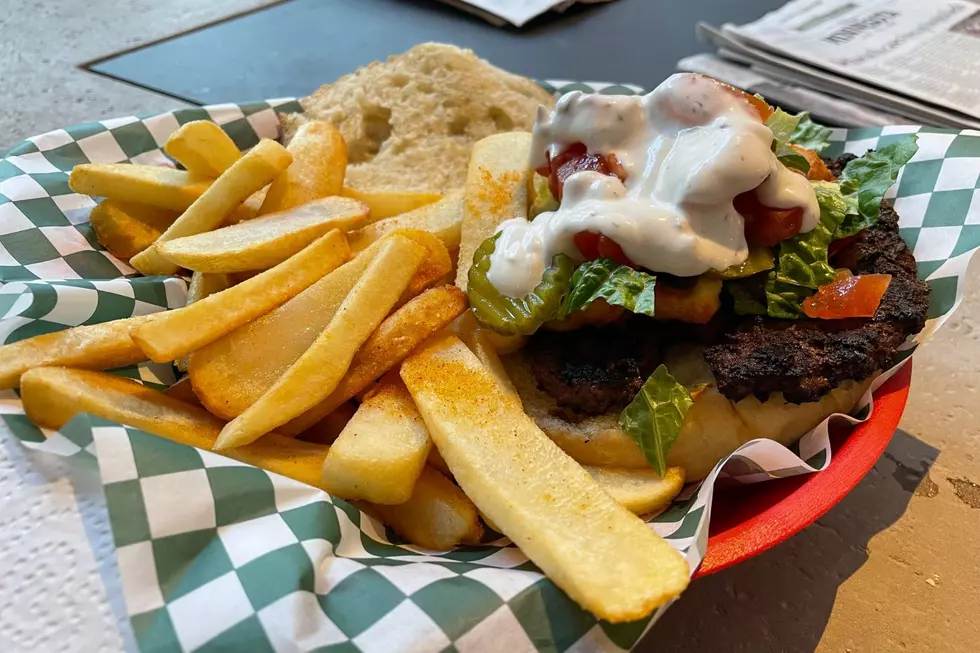 Downtown Sioux Falls Burger Battle: Boki European Street Food
Christine Manika (TSM)
January in Sioux Falls only means one thing...Burger Battle! This year's Downtown Sioux Falls Burger Battle is pretty intense. 32 savory burgers from local Sioux Falls restaurants are looking for your stomachs and votes.
The next burger I wanted to sample comes from Boki European Street Food. This local establishment calls this burger the "Cheese Curd." The flavors on this burger can be a little overwhelming. But they work perfectly together.
According to a previous article from my co-worker Jeff Harkness, the Cheese Curd Burger is an "8oz. hand-pattied Angus burger topped with cheese curds and strips of gyro meat. Toppings include lettuce, pickle tomato, and caramelized pepper/onion. All finished with our signature blend of taziki and ranch sauce. Served with fresh-cut fries." These fresh-cut fries from Boki European Street Food are no joke. They are really delicious!
Since there are so many toppings on this burger, it's pretty tough to eat. However, each topping on the burger was well-thought out in this unique meal. Personally I enjoy gyro meat, but it wasn't my favorite ingredient on this burger. The meat pulled apart easily, yet it was still difficult to get a taste of the full burger. The taziki and ranch sauce blend enhances the two flavors coming together: Greek and American food.
I'll be honest, this was not my favorite burger, yet I do appreciate the presentation and creativity from Boki European Street Food.
More reviews from this year's Downtown Sioux Falls Burger Battle can be found here:
Don't forget! Residents can vote for their favorite burgers by Tuesday, January 31st on the DTSF Mobile Passport. Get to eating, Sioux Falls!
Tour the 2023 Downtown Sioux Falls Burger Battle
If you've never participated in the Downtown Burger Battle, this is how it works:
Review the participating restaurants and their burgers
Make sure you check their schedule and hours before you go
Go to one of the restaurants
Eat the burger
Use the DTSF Digital Passport to vote and rate the burger
Repeat
And you could win prizes
And you help one downtown restaurant win the Burger Battle and reign supreme for one whole year!
Voting criteria consist of patty, creativity, toppings, bun, and customer service.
Restaurants That Are Dog Friendly In Sioux Falls
Sioux Falls' Most Underrated Restaurants