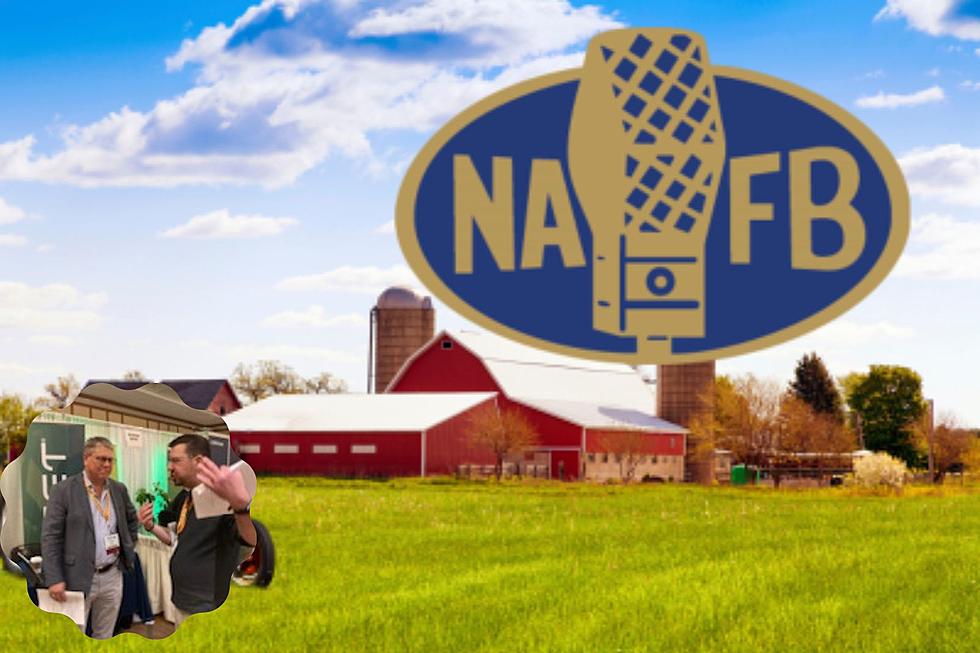 Poet Talks about the Company's Exciting Future at NAFB 2023
Credit: Andy Gott TSM/NAFB
The 80th Annual National Association of Farm Broadcasting is underway in Kansas City, Missouri and we've been able to sit down with the who's who in the ag industry this week.
POET started out in Scotland, South Dakota in 1987 with a single processing facility. 36 years later, it's the world's largest producer of biofuel and of the leaders in bioproducts. It's now located in Sioux Falls with 34 bioprocessing facilities across the Midwest.
I was able to speak with Doug Berven, Vice President of Corporate Affairs with POET. In the interview, Doug spoke about the potential of agriculture to feed the entire world, POET's partnership with SDSU and South Dakota Mines, and the future of bioprocessing in an ever-changing world.
Check out the interview with Doug Berven in the audio clip below.
To learn more about POET's commitment to sustainability, as well as what products and services it offers, check out the POET Website.
Story Source: POET Website
15 Free Things to Do with Kids in Sioux Falls
"What are we gonna do with these kids?" A question every parent askes, especially in the summer. And it's always better if what you do with the kids is free.
Sioux Falls
is a small city full of big fun for all ages, and a lot of it is free. We have world-class parks, museums, live music and so much more. Here's a handy list of 15 free things for you and the kids to do in
Sioux Falls
.
Gallery Credit: Ben Kuhns