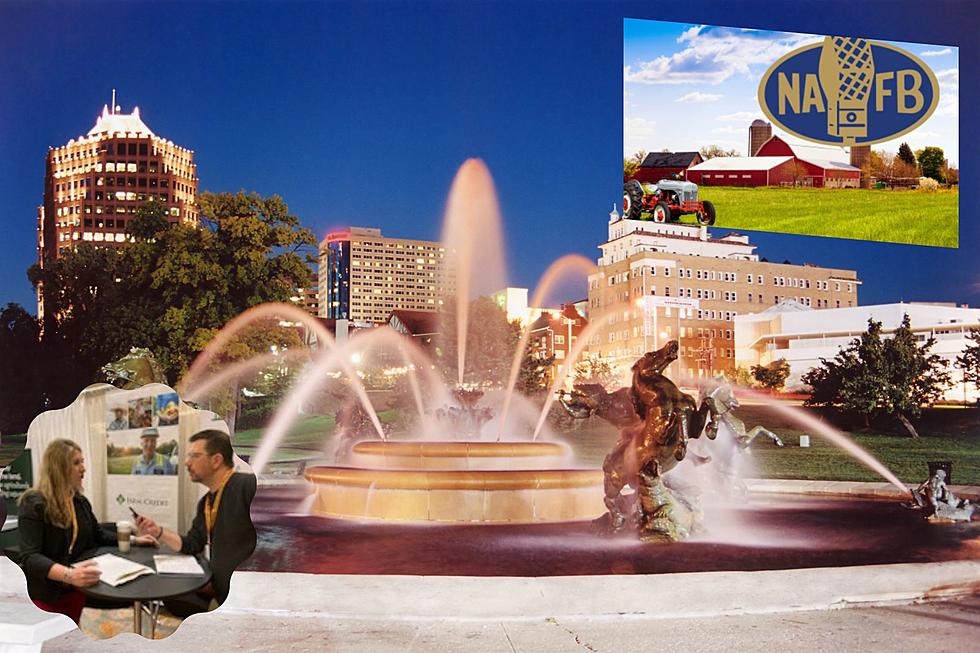 Farm Credit Services of America Talks at NAFB 2023
Credit: Canva, NAFB, Andy Gott TSM
The 80th Annual National Association of Farm Broadcasting is underway in Kansas City, Missouri and we've been able to sit down with the who's who in the ag industry this week.
Farm Credit Services of America is a leading provider of credit and insurance services to farmers, ranchers, and agribusiness in South Dakota, Iowa, Nebraska, and Wyoming. I was able to sit down with Fallon Savage, a Senior Vice President at FCS America, and discuss land financing, proteins, and what the future looks like as we head into 2024 and beyond.
Take a listen to the interview in the audio clip below.
To learn more about Farm Credit Services of America and what they have to offer farmers and agribusiness, check out their website.
Story Source: Farm Credit Services of America Website
Life on a Cattle Ranch in Western South Dakota
Life is different out in the country. One look at the photo from Robin Bickel and you quickly realize that a workday is quite different as well, after all, she lives out west in
South Dakota
Cattle Country.
Robin Bickel took time to tell
KIKN Country
a little bit about her
life out west
and
life as a woman, working outdoors with animals and nature in God's Country.
Bickel lives
and works
on a cattle ranch operated by herself, her father, Jack, and his brother Keith. How far out in the country is she? How does 50 miles west of Mobridge, South Dakota sound? Yep, mountain time
out there.
Life is so different in
Sioux Falls
, South Dakota compared to what our friends on the farm and ranches deal with. It's a half-mile to the grocery store for our family. For Robin, it's 17 miles. However, it's a quick step out her door and she's right in the middle of where a lot of the groceries come from.
Gallery Credit: JD COllins
10 South Dakota Myths Even Some Natives Believe
Have you ever notice how much outsiders (and some insiders) get wrong about
South Dakota
? They believe and repeat some of these ridiculous South Dakota stereotypes.
SO, to do our part in educating folks, here's a list of some of the most ridiculous myths outsiders always believe South Dakota.
Gallery Credit: Andy Gott