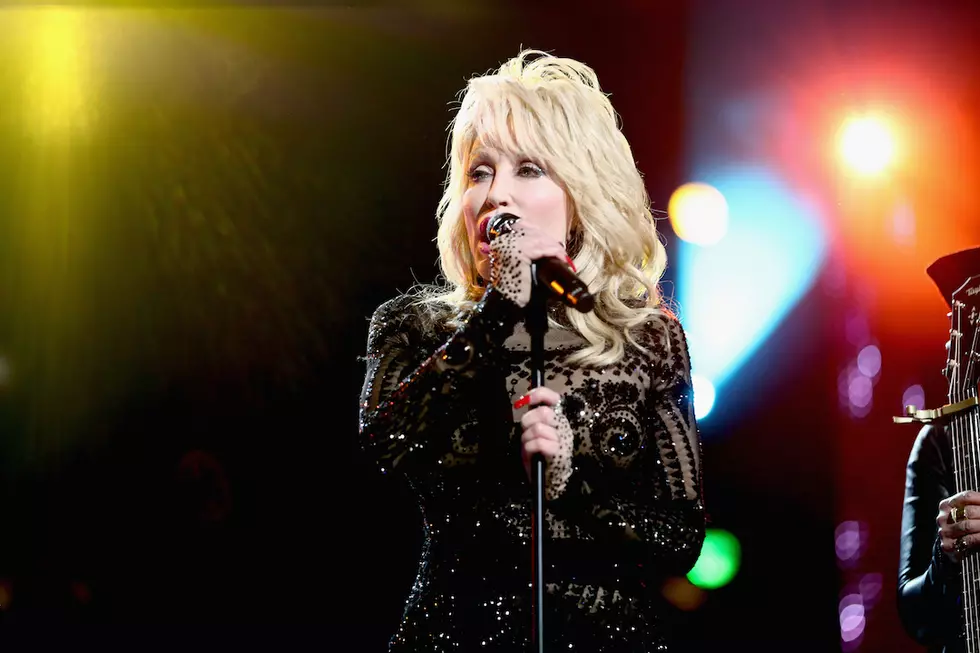 News Roundup: Dolly Parton-Focused Podcast Coming Soon + More
Rich Fury, Getty Images
Welcome to The Boot's News Roundup, a morning rundown of the news country music fans need to know. Read on to learn more about the latest goings-on in the country, Americana, bluegrass and folk genres.
Toby Keith is releasing a new greatest hits album, Greatest Hits: The Show Dog Years, that will feature four new songs. The record, due out on Oct. 25, compiles songs that Keith released after launching his own record label, Show Dog Nashville (now Show Dog-Universal Music), in 2005. Among the project's 16 tracks are a remix of "American Ride;" "Don't Let the Old Man In," which Keith wrote for the Clint Eastwood movie The Mule; his newest single, "That's Country Bro;" and a brand-new track, "Back in the 405," co-written with Colt Ford.
Jerry Douglas has formed a new bluegrass supergroup, the Ringers. Comprised of Ronnie McCoury, Todd Phillips, Christian Sedelmyer and Dan Tyminski, the group will make its debut on Sept. 27, during the Wide Open Bluegrass Festival in Raleigh, N.C. Says Douglas, "In many ways, performing bluegrass music is like a team contact sport: Sometimes you need to push the team beyond ordinary boundaries, therefore you call in a 'ringer' -- that is, one with special talents ... These musicians are not simply great players -- they are the Ringers."
Maren Morris is standing up for artists' rights. According to MusicRow, the country star and country songwriter Shane McAnally are among those who have been asked to join the Music Artists Coaliton, "a new lobbying group ... which will advocate for and protect artists' rights." The organization will "address the complex issues facing artists today ... [and] give artists an uncompromised voice in all debates which impact today's artists and the artists of tomorrow." The MAC also includes Dave Matthews, Meghan Trainor and more artists; executives such as MSG Entertainment chairman and CEO Irving Azoff and talent manager Coran Capshaw are involved as well.
Songwriter Kendell Marvel has an album of his own coming on Oct. 11. Titled Solid Gold Sounds, the 10-song project was co-produced by the Black Keys' Dan Auerbach and David "Fergie" Ferguson; Auerbach also co-wrote nine of the 10 tracks. Says Marvel, "As a professional songwriter, you have to get on the radio. That's your job. There came a time when the stuff you had to write to get on the radio, I wasn't willing to do anymore. I'd done pretty well as a songwriter up until that point, and made a few decisions where I didn't have to put myself in that position. So I said, 'I think I'll make a record.'"