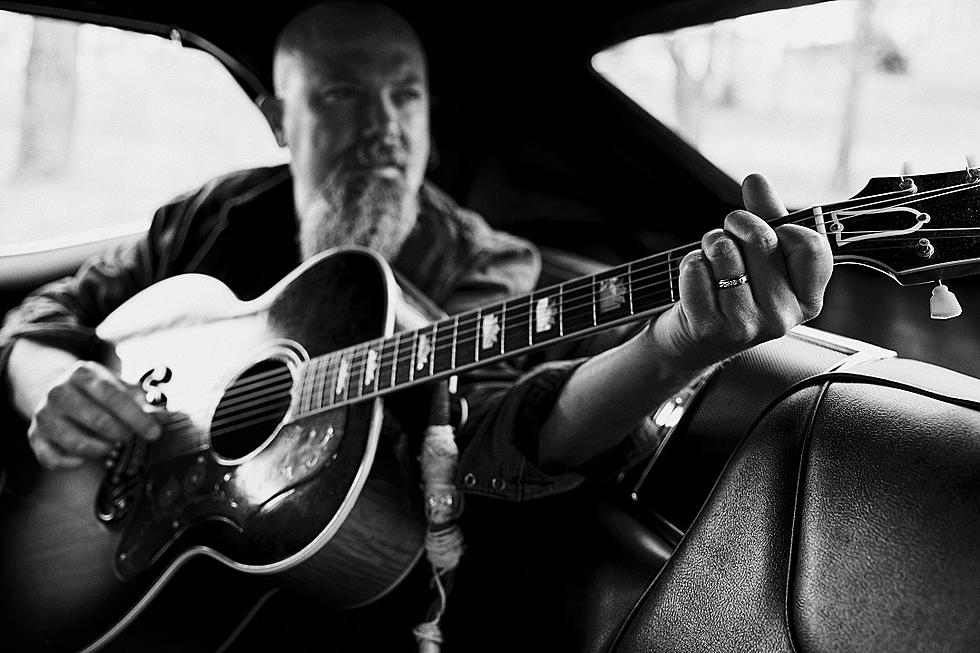 Interview: Kendell Marvel Gets 'Lowdown and Lonesome' on First Solo Album
Photo by Jacob Robert, courtesy of HBPR
Almost 20 years ago, in 1998, Kendell Marvel moved his family to Nashville to pursue a music career. On his first day working in Music City, Marvell wrote "Right Where I Need to Be" -- a Top 5 hit for Gary Allan. He'd come to Nashville to be an artist, but with that first royalty check in hand, Marvel reconsidered.
"That made life a lot easier," Marvel -- who was briefly signed to RCA near the beginning of his life in Music City -- tells The Boot. "That kind of opened my eyes to what could be done in the songwriting world. I wanted to see my kids grow up, be there for all the ball games and things."
Dreams of a career as an artist took a backseat to writing songs for and with, among others, Jamey Johnson, Randy Houser, Blake Shelton and Chris Stapleton. On Friday (Oct. 13), however, Marvel finally released an album of his own, Lowdown and Lonesome, a 10-track concept record that tells a story of heartbreak and vice ("Every song, I'm lowdown or I'm lonesome -- one of the two," Marvel explains).
"It worked out the way it was supposed to. I wouldn't change anything about that," Marvel says of waiting until now to release an album of his own. "If i could go back then and make a record, I wouldn't do it. First off, it wouldn't be near as good. I was a young man, and probably pretty stupid at the time."
Houser and Stapleton are among Marvel's co-writers on Lowdown and Lonesome: Houser helped pen the record's title track (which also appears on one of his own records, 2010's They Call Me Cadillac), while Stapleton co-wrote "Untangle My Mind" (which will be on his upcoming record From A Room: Volume 2). Johnson, meanwhile, sings on the disc's final song, a cover of Charlie Daniels' "Drinkin' My Baby Goodbye."
"When I met Randy and Jamey and Chris, they was just Randy and Jamey and Chris," Marvel notes. As the four men have grown their careers, they've remained friends, and, Marvel says, "even if they wasn't stars, I would want to write with those guys every day."
Even if you've heard Houser's or Stapleton's or Daniels' versions of the three aforementioned songs, you haven't heard them Marvel's way. Producer Keith Gattis suggested that, rather than play the fully built-up demo versions of the songs for the musicians who played on Lowdown and Lonesome -- who include guitarist Audley Freed, drummer Fred Eltringham and harmonica player Mickey Raphael -- they play them the songs on guitar only, and let the players come up with the arrangements.
"They feel completely different, sound completely different," Marvel says, adding that his former publisher didn't even recognize some of the songs when Marvel first shared them. "That just made it fun ... It was a very interesting process ... Sometimes it's hard to do, to get the way a song goes out of your head, but it turned out being pretty easy."
All together, Marvel calls creating Lowdown and Lonesome "the most fun I've ever had in the music business."
"Just getting to do the kind of music that I want to do, and not having any boundaries, [made it so fun]," he admits. "It was just easy."
Visit KendellMarvel.com to learn more about Marvel's new album and his upcoming shows.
Top 5 Americana, Alt-Country, Bluegrass and Folk Albums of 2017 (So Far)