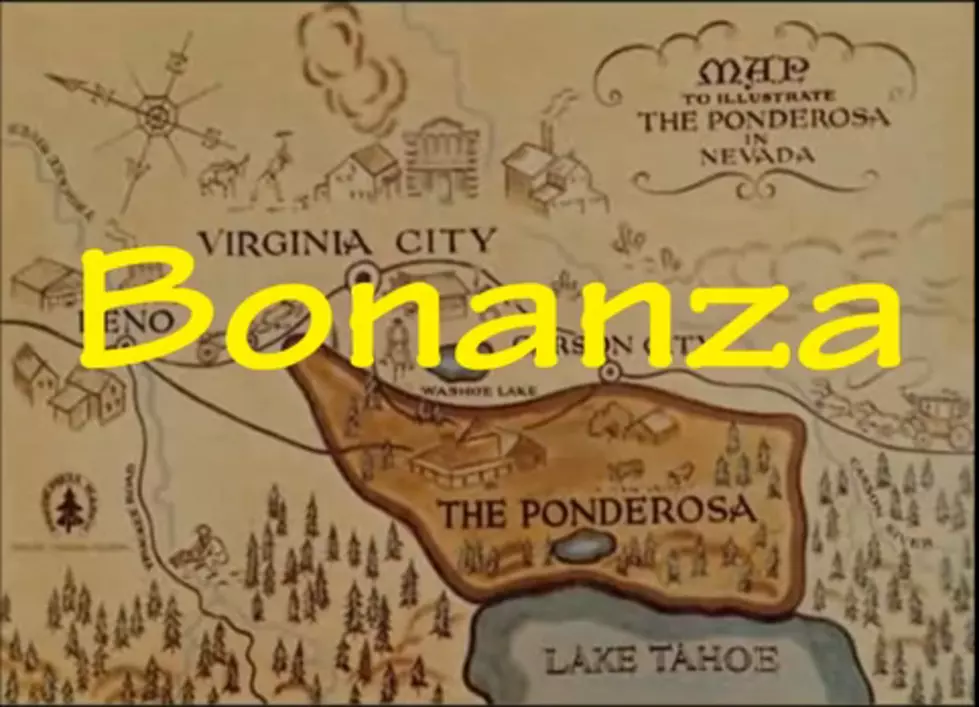 Lets Saddle up and Ride out to the Ponderosa and Revisit Hoss Cartwright
noah_bangs via You Tube
Well, in 1959 there were 29 weekly Western television series.  That's right, 29!  Oh, and don't forget, we didn't have hundreds of channel's back in the day.  There was a total of three networks (but of course, many of us could only get one or two).
From 'Gunsmoke' to 'The Rifleman', from 'Wanted Dead Or Alive' to 'Have Gun Will Travel' to 'Laramie' and on and on and on.
And we all had our favorites.  For our little family that lived on the farm near the little town of Leota, Minnesota it was 'Bonanza'.
Every Sunday night we take a trip out to the Ponderosa and have an hour long visit with the Cartwright family.  And we weren't alone.  For 14 seasons and 430 episodes, Ben and his boys would come into our living room's with tales of love, guns, problems and solutions. (By the way, remember when every fall there would be one episode without commercials?  It would end about 10 minutes before the top of the hour, and we would be introduced to the new Chevy's for the new year?)
We had our favorite character's on 'Bonanza' too.  For millions of young girls it was Little Joe.  And for millions of us little boys, well, we loved Hoss.
Hoss Cartwright was actually actor Dan Blocker. Born in 1928 in northeast Texas, Dan was a Korean War veteran (he received a Purple Heart for injuries in combat) and began his acting career in 1957, appearing in a Three Stooges short film.
But it was in 1959 that he would get the role that would forever place him firmly in our hearts.  He became Hoss Cartwright that year and was Hoss right up until 1972.
But Bonanza lasted until 1973.  What happened to Hoss?
Well, Dan Blocker passed away on May 13, 1972 following gall bladder surgery.  Bonanza took the unusual step of referencing a major characters death on the show that autumn.  No, Hoss didn't 'move away'.  Hoss died.  And essentially, the show died as well, ending the following spring.
In the unique video below, we're taken on a tour of Dan Blocker's hometown of DeKalb, Texas, and a trip through his life.