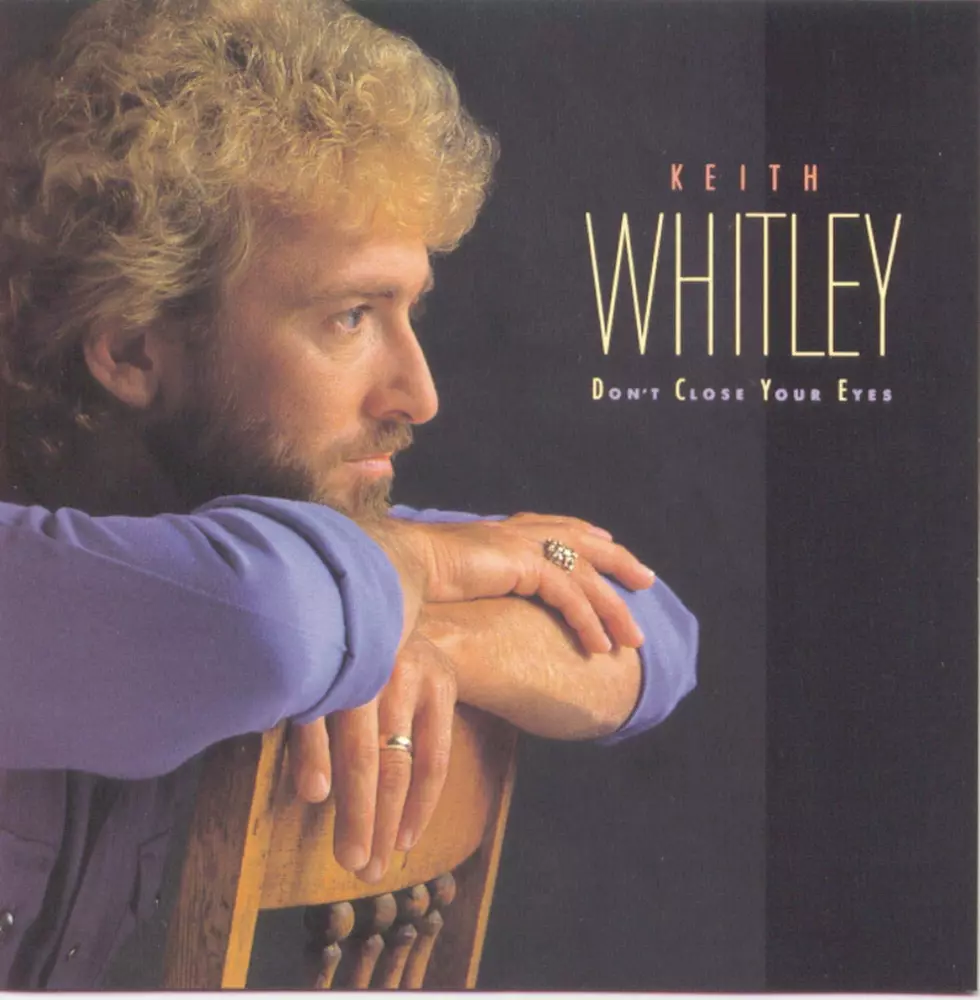 Keith Whitley Featured This Weekend On A Double Barrel Saturday On KXRB
Amazon
I am so looking forward to Saturday Afternoon. My friend and yours, Corey Knight, is featuring a legend and one of my all-time favorite artists on a 'Double Barrel Saturday Afternoon' here on KXRB.
It was 31 years ago that Keith Whitley died at the much too young age of 34. And while the demons that tormented him have become legendary in their own right, it's his music that I admire so much. Not only a great singer, but Keith was also a world-class songwriter. With his passing in 1989, there's an entire generation that may not be aware of this phenomenally talented artist. Well, get introduced this Saturday afternoon.
While He Stopped Loving Her Today by George Jones consistently is named the great country song of all time, for my money Keith's Don't Close Your Eyes is right there as well. It's one of those that, every time I hear it, I just have to turn it up. And his When You Say Nothing At All is an all-time classic, not only by Keith but the Alison Krause version as well. And there's so many more...and Corey will highlight them all this Saturday afternoon from Noon until 6:00 P.M. In fact, be listening for a few you love and may have forgotten, like Ten Feet Away, Miami, My Amy, and Til A Tear Becomes A Rose, his beautiful duet with his wife at the time, Lorrie Morgan.
Tell your friends, it's a Keith Whitley Double Barrel Saturday afternoon on 100.1 and 1140 AM KXRB, download our cool mobile app, and listen all over the world at KXRB.com.
Enter your number to get our free mobile app
Classic Country Records