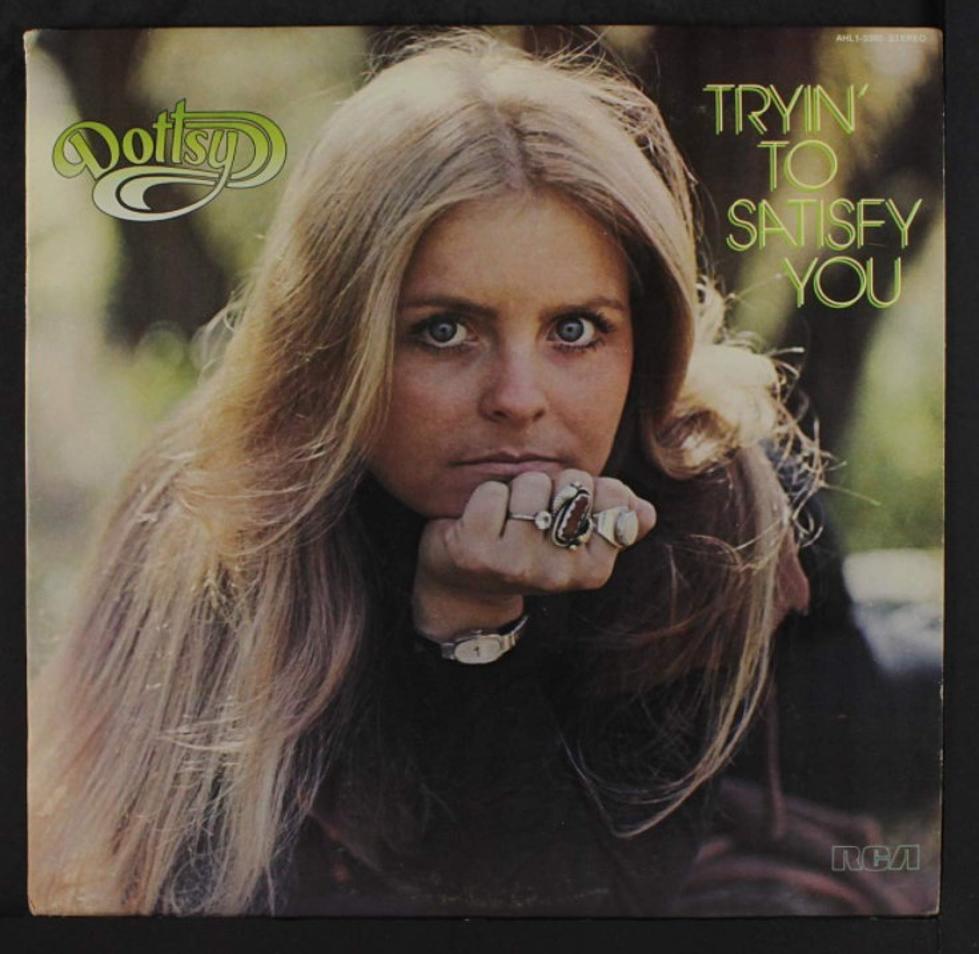 Whatever Happened to 1970's Country Music Star Dottsy?
Amazon
Ready to take a little trip?
OK then, hop on into the way-back machine here. Buckled up? Alright, we're off...to the 1970's!
What a decade, filled with great music from Waylon, Willie, the Hag, there's Charley and Conway. Hi Dolly! Hi Ronnie! Hey, wait a minute, put on the breaks. Who's that? Wow, a beautiful voice and beautiful songs!
It's Dottsy. Yep, one name and one phenomenal voice. Let's crank up 'I'll Be Your San Antoine Rose' from 1975.
Through the last half of the 1970's this Seguin, Texas native had several Top Twenty hits and was a mainstay on country music radio. So whats her story?
Well according to AllMusic.com 
b. Dottsy Brodt, 6 April 1954, Sequin, near San Antonio, Texas, USA. In 1966, at the age of 12, Brodt was already singing in clubs in her local area as part of a trio. She reached the finals of a major talent competition on KBER San Antonio in 1969 and appeared on television in her own show. In 1972, she began to study special education (for teaching handicapped or subnormal children) at the University of Texas, but found time to form her own band, Meadow Muffin. While singing at a convention in San Antonio, she came to the attention of Happy Shahan, who gave her the chance to appear at major events with Johnny Rodriguez and helped her to get a contract with RCA Records. Her first single, 'Storms Never Last', written by Jessi Colter, became a Top 20 US country chart hit in 1975 and was quickly followed by Susanna Clark's 'I'll Be Your San Antone Rose'. In the late 70s, she had further hits, including a Top 10 with '(After Sweet Memories) Play Born To Lose Again'. In 1979, Waylon Jennings played guitar and added harmony vocals to Dottsy's lead when she recorded his song 'Trying To Satisfy You', resulting in another Top 20 hit. When it appeared that she would go on to major stardom, she decided to cut back on her singing and concentrate on completing her college education.
It's funny what one remembers from decades ago, but I can still see that RCA record label spinning around on the turntable in the 1970's when I was at KKAA in Aberdeen, S.D. with the name 'Dottsy' on it.
Since those days, according to Wikipedia:
Dottsy signed with Heart of Texas Records and in 2010 released a CD album entitled "Meet Me in Texas". She has been performing on a circuit of mostly small towns in Texas, usually touring with other artists from the label.
Dottsy is 68 years young. But hold on now, wait a minute, before we get back to the 21st century, let's check out one more Dottsy great classic.
7 Sucky Foods We Eat In South Dakota
If you live in South Dakota you may have chocked down some of these awful foods. I'd have to be on the verge of starvation before I'd ever try them...again.