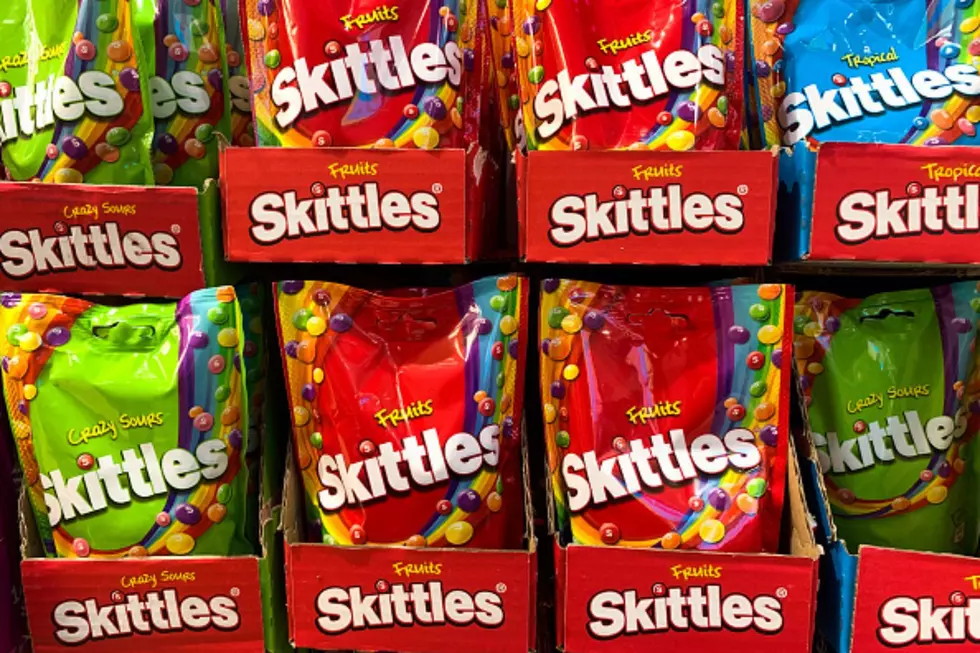 Here's Why Sioux Falls Should Stop Eating Skittles Right Away
Getty Images
It's so sweet to "taste the rainbow" when you have a handful of Skittles candies. However, that tiny bite of the rainbow may not really be full of sunshine.
Believe it or not, Skittles candies contain a "known toxin" that can be considered "unfit for human consumption." Multiple reports are confirming that the company responsible for creating Skittles is facing a lawsuit because of these unsafe chemicals.
USA Today is reporting that Mars Inc. "uses titanium dioxide to produce Skittles' well-known array of artificial colors." The lawsuit was filed with the U.S. District Court for the Northern District of California late last week. The lawsuit was filed by a San Leandro resident after claiming titanium dioxide are at "heightened levels." The FDA's Code of Federal Regulations states, "The color additive titanium dioxide may be safely used for coloring foods generally." There are several other restrictions. In the case of titanium dioxide, the "quantity of titanium dioxide may not exceed 1% of the food's weight."
According to the article from USA Today, Mars Inc. did send a statement to the TODAY Show in regards to the recent lawsuit. Part of the statement explains, "While we do not comment on pending litigation, our use of titanium dioxide complies with FDA regulations."
Apparently, it is legal in the United States to use titanium dioxide in products as long as it's regulated and does not exceed 1% of the food's weight, like in Skittles. It is interesting to note titanium dioxide is not allowed in products throughout Europe.
Skittles candies were always a treat when I was a kid. Maybe, for now, it's best to enjoy the rainbow later.
TRENDING FROM RESULTS-TOWNSQUARE MEDIA SIOUX FALLS:
Top 14 Restaurants That Should Come Back to Sioux Falls
Some friends and I were getting together for dinner and we were trying to decide where to go. That's when we started reminiscing about our favorite Sioux Falls restaurants that have come and gone. Here's a list of 14 restaurants I want to come back to Sioux Falls. What restaurants were your favorites that are no longer in Sioux Falls?