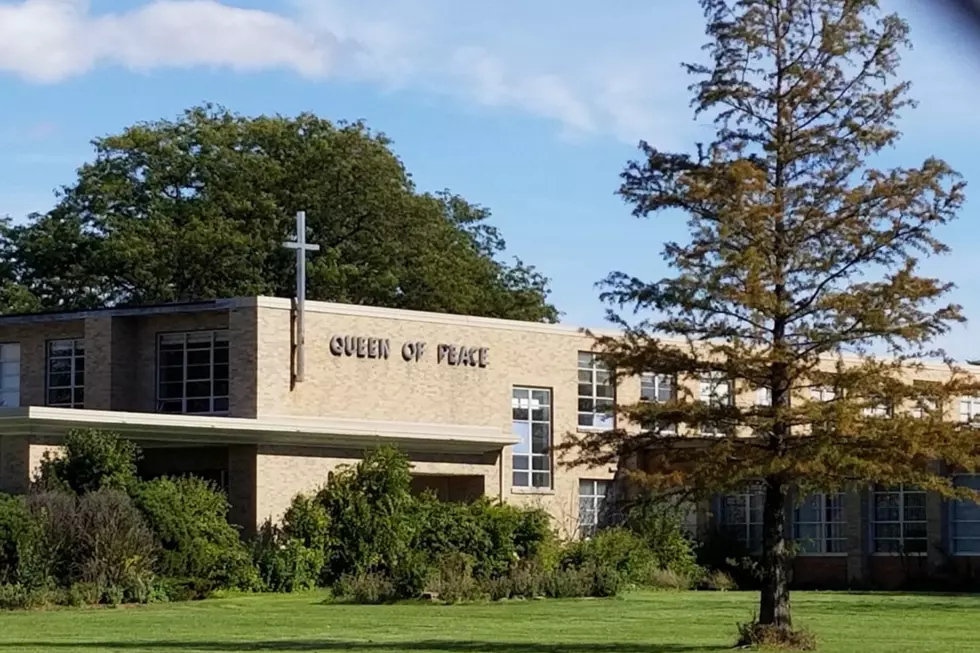 Hail To You Queen of Peace High School
Diane Lenihan/ Class of '76
October 14th, 2019 starts a process no one ever saw coming, the demolition of Queen of Peace High School in Burbank, Illinois.  Why am I writing this article you ask?  Queen of Peace High School is a place I called home for four years, and now all that will be left are the memories.
Queen of Peace High School was a private college-prep institution for girls.  For 55 years, the school intertwined the Sinsinawa Dominican values of Truth, Justice, Compassion, Partnership, and  Community into classrooms.  These values would eventually help young women become confident, competent, courageous Women of Peace!
In January of 2017, Queen of Peace announced they would be closing their doors at the end of the academic year.  The Class of 2017 would be the final class to graduate from the school.  This announcement came as a shock to many students, faculty and staff members, families, and alumni.  No one expected this news would come so soon.
I remember my mom crying over the phone when she shared the news with me.  My heart was breaking for those girls.  I knew what they were going through because I've had a school (or two) close in my lifetime.  It's not a good feeling, but they were not alone.  Alumni were willing to help students and families transition to their new schools.
On June 11th, 2017 the Peace community had an opportunity to say goodbye to their school one last time.  People filled the school gym for the final mass, and there wasn't a dry eye in the house.  It was emotional knowing that students would never be able to walk the halls again.
The future was unclear for the building.  Until its new owners (a special education cooperative in the area), recently announced that they were going to tear down the building and rebuild on the site.  That's a tough pill to swallow.  Not being able to walk into your Alma Mater is hard enough.  But having the school be knocked down is gut-wrenching.
Even though the building will no longer be there, my memories will.  I am so fortunate to have received a wonderful education from Queen of Peace.  I was an athlete for all four years, participated in A LOT of clubs, made lasting friendships, and was taught by amazing teachers. I will never forget the dances, the laughs, the rivalries on the court and field, the yummy cookies, and the list goes on.
It may be gone, but it will certainly not be forgotten.  So hail to you, O Queen of Peace, our Mother, and our school...