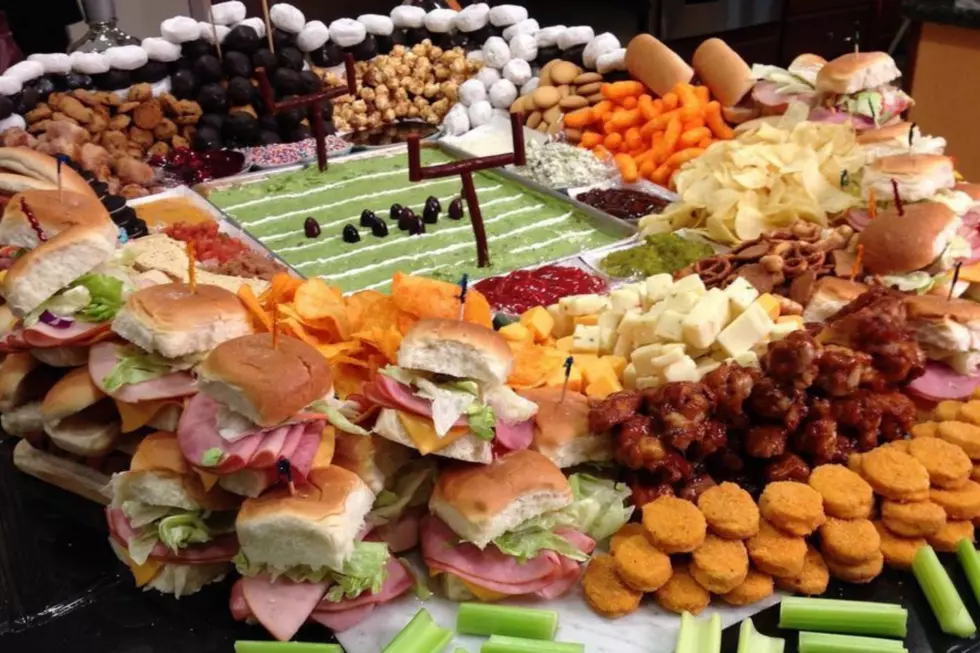 Fan-Favorite Football Food!
Credit: The Artful Gourmet
Football is finally back featuring the greatest rivalry to kick-off the NFL's centennial year: the Chicago Bears against the Green Bay Packers.  But no matter who you're cheering for this season, food brings football fans together.
Nachos, buffalo wings, and fried chicken are some traditional items that could be on your football food menu. The Food Network recently shared their thoughts touchdown meals that represent each of the 32 NFL teams.  It's obvious, but the meal for the Bears is a hot dog.  For the Packers...cheese curds!  Fans of the Minnesota Vikings can eat a "Juicy Lucy" while enjoying the game.
Mark and I always seem to find ways to talk about food during the show.  We thought it would be fun to ask our listeners about their favorite football food.  We had a lot of different responses, including smokies wrapped in bacon, pizza, and mini pulled pork sandwiches.
My dad makes an awesome chili cheese dip.  He makes the dip almost every Bears game and always during the Super Bowl.  It's full of olives, sour cream, cheese, and of course chili.  It's one of my favorites and I could never make the dip the way he does.
What do you like to eat on Game Day?