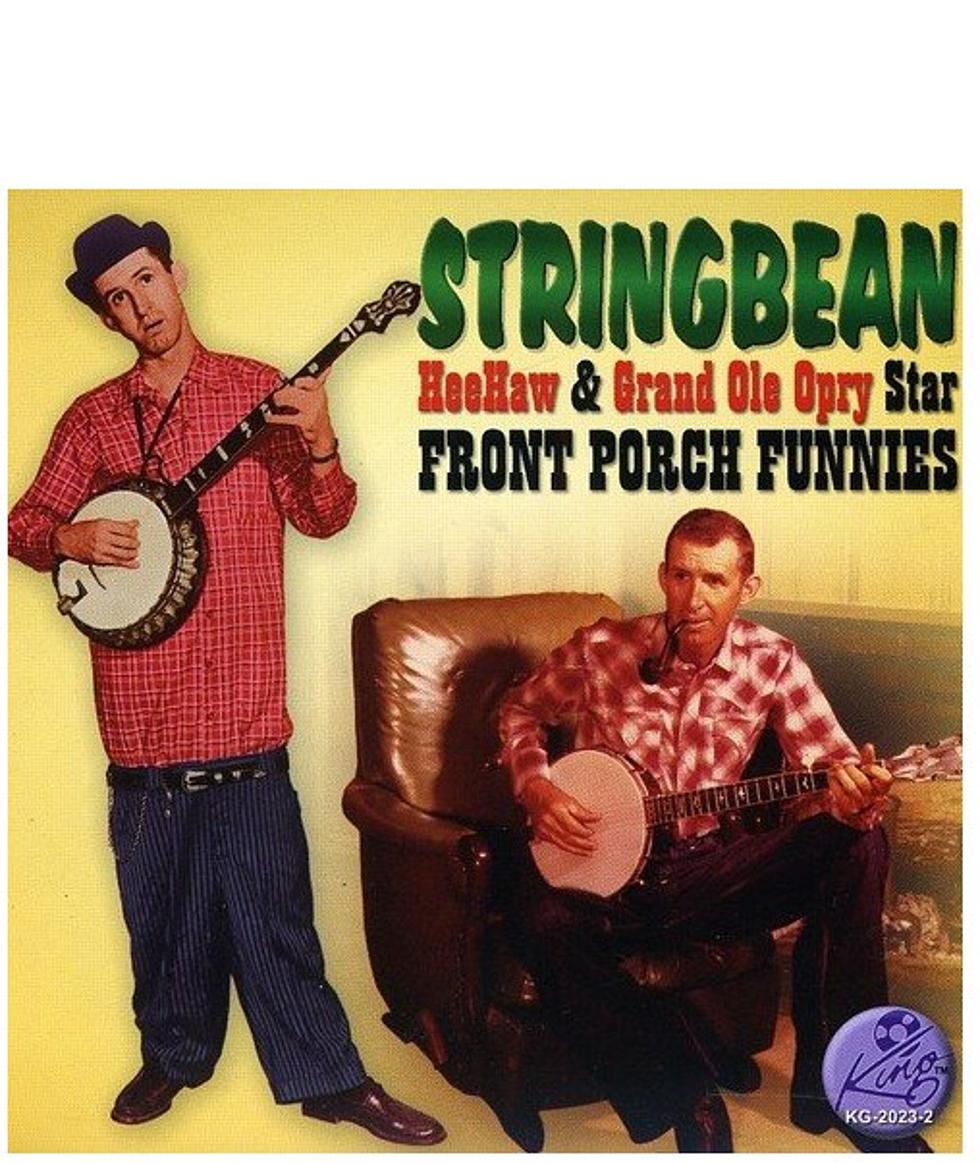 The Shocking Murder Of Hee Haw Television Star Stringbean
amazon
His name was David Akeman. Who?? Well, the world didn't know David Akeman. But they knew Stringbean.
Millions of people were introduced the Stringbean on the hit television show Hee Haw. A regular on the program with his ever present banjo, you were pretty much guaranteed a laugh with whatever song he decided to play.  Yes, a world class banjo picker with a world class sense of good, clean country humor.
With a decades long career that began in the 1930's (he played banjo with the legendary Bill Monroe!), he was a fixture at the Grand Ole Opry for many years, often sharing the stage with his friend and 'Hee Haw' cast mate Grandpa Jones.
Stringbean's life ended tragically on November 10, 1973 when he and his wife were murdered by two men shortly after they had returned home after he had performed at the Grand Ole Opry. Their home had been ransacked in an apparent burglary attempt. According to authorities Stringbean offered some resistance  and was fatally shot. Then Stringbean's wife was pursued and was shot and also killed.
Both of the 23-year-old cousins, John A. Brown and Marvin Douglas Brown,  were convicted of murder. One of the murderer's died of natural causes in 2003 while the other was paroled and released after serving 41 years of his prison sentence. More details of the murder and aftermath can be found here. 
Wikipedia Contributed To This Article
13 Times Sioux Falls Made it into a 'Jeopardy!' Question
If the world was divided into
Jeopardy!
and
Wheel of Fortune
people, I would be down for
Jeopardy!
all the way. It's a lot more fun, it makes me feel smart because I can retain lots of trivia, and I am a horrible speller. So
Wheel
is out, no whammies.
Recently I discovered (I mean wasted a lot of time on)
a website
that is an archive of clues that have been on
Jeopardy!
.
While digging around the archive, I wanted to find out how often Sioux Falls came up in a question (Answer) on the show. Since 1990
Sioux Falls
has been part of a question or an answer 13 times.