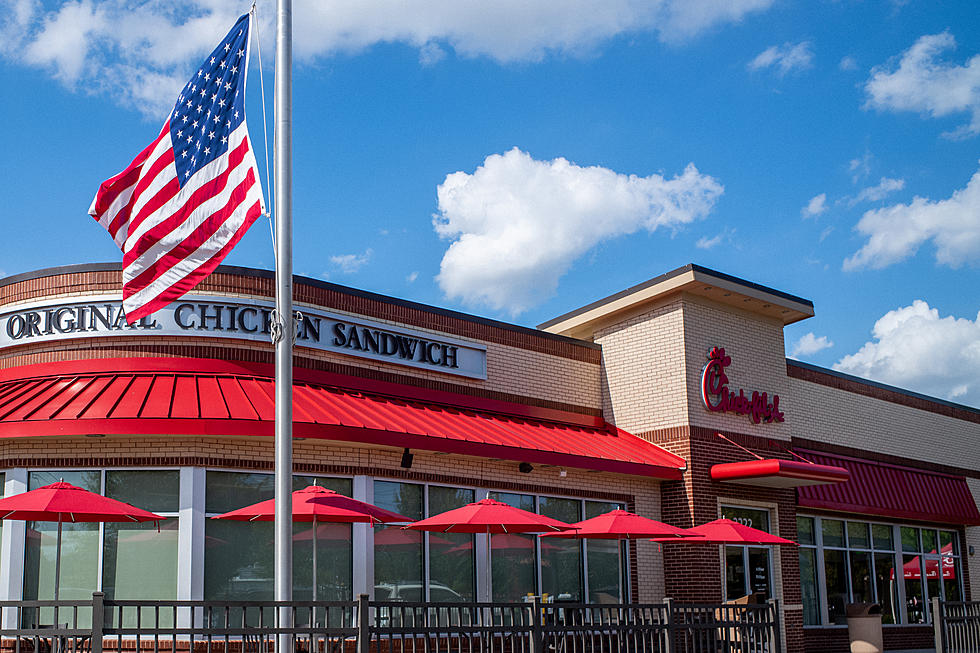 This Chick-fil-A Restaurant Location Banned People Under 16 Without Adult Supervision—Here's Why
(Photo by Brandon Bell/Getty Images)
A Chick-fil-A that requires adult supervision?
That's what one Chick-fil-A in Pennsylvania is mandating after announcing that it would "no longer allow children and teens under 16 to dine there without supervision."
According to CBS News, the announcement was made on the official Facebook page of the Chick-fil-A location.
While this is not a rule that will be implemented across the board and is exclusive to this particular location, the Chick-fil-A restaurant claims that "unacceptable behaviors" are what led to their decision to ban individuals under 16 without adult supervision.
We contemplated long and hard before posting this, but decided it was time. Often on Saturdays and days when schools are off, we have school-age children visiting the restaurant without their parents. Usually, these children and teens are dropped off for several hours at a local bounce park and groups of them then walk over to our restaurant. While we love being a community restaurant and serving guests of all ages, some issues need to be addressed.
While they do require an adult to be present with the kids who visit their restaurant, the Chick-fil-A location is not blaming parents for the behavior that led to the recent rule change.
Children and teens are learning to navigate the world free from supervision and often push the boundaries. We simply can't let them push those boundaries anymore at our restaurant. We encourage you to talk to your children and ask about behaviors they have seen and perhaps participated in.
While no Chick-fil-A locations here in Acadiana have a rule like this, they also don't have this issue. The bulk of the business that I've personally seen happens in the drive-thru—but even inside the dining areas I often see families and a diverse mixture of customers frequenting the popular fast-food restaurant.
If anything, I see more people on the go at Chick-fil-A as opposed to people loitering. But the locations are also near retail stores and busy roadways, so our locations don't lend themselves to becoming the "local hangout" for unsupervised children.
Chick-fil-A says that individuals under 16 will still be able to order food to go.
For what it's worth, the post on Facebook has an overwhelming amount of support with many complimenting the restaurant on how they handled the difficult, but well-thought-out decision.
Your post is very well written. I don't blame you for making this decision, however difficult it may be. Thanks for thinking about the families.
See the full story here via CBS and tell us how you feel about the decision from this Chick-fil-A restaurant.
50 Most Popular Chain Restaurants in America
YouGov investigated the most popular dining brands in the country, and Stacker compiled the list to give readers context on the findings. Read on to look through America's vast and divergent variety of restaurants—maybe you'll even find a favorite or two.