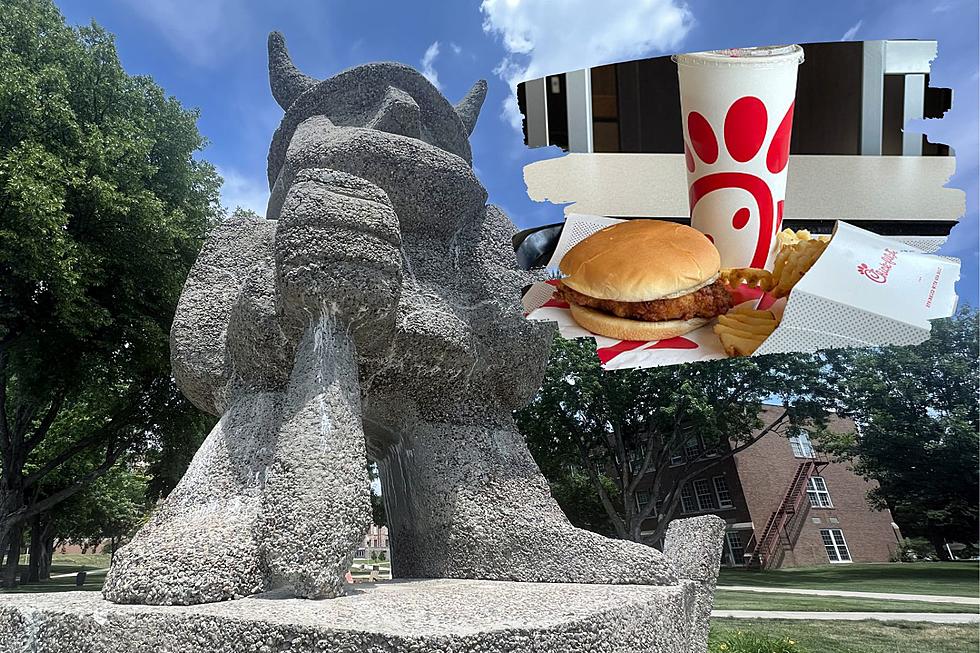 Sioux Falls Augustana Students Have Tasty New Dining Option
Augustana University (via Facebook), Getty Images
Class is back in session for colleges across the state of South Dakota, including Augustana University in Sioux Falls. Students will soon start writing endless amounts of reports and cramming for a big test.
It's no surprise that Auggie students will be hungry in between running to classes and practices. For any Viking at Augustana University who forgets to eat in the dining hall, there's a new delicious option for you!
In a recent press release from Augustana University, officials announced the grand opening of a Chick-fil-A location on campus. Students now have a chance to grab a yummy Chick-fil-A chicken sandwich and waffle fries without having to leave campus.
The opening of Chick-fil-A on Augustana University's campus is technically the second location of the fast-food chain restaurant in Sioux Falls. The new Chick-fil-A spot is located at the Morrison Commons at Augustana University. The best part? This new Chick-fil-A location is not just for the Vikings community. The fast-food restaurant is also open to the public!
One thing that sets Chick-fil-A apart is our commitment to outstanding customer service. Our friendly and dedicated staff are here to ensure that your dining experience exceeds expectations. From the moment you step foot in our restaurant to the time you leave, we aim to provide a warm and welcoming atmosphere where you can enjoy your meal.
Order up! The staff at the new Chick-fil-A cannot wait to serve the Vikings and the Sioux Falls community!
The Best Pizzas In South Dakota
Grab a slice and enjoy some of the best pizza in South Dakota
Pizza is one of those things in life that usually everyone can agree on.
Unfortunately, one pizza establishment on the list, Sioux Falls'
Zaroty
closed its doors in the summer of 2020. So, I took the liberty of including one more Sioux Falls pizza place people really like!
LOOK: Highest-rated free things to do in South Dakota, according to Tripadvisor
Stacker
compiled a list of the highest rated free things to do in South Dakota from
Tripadvisor
.