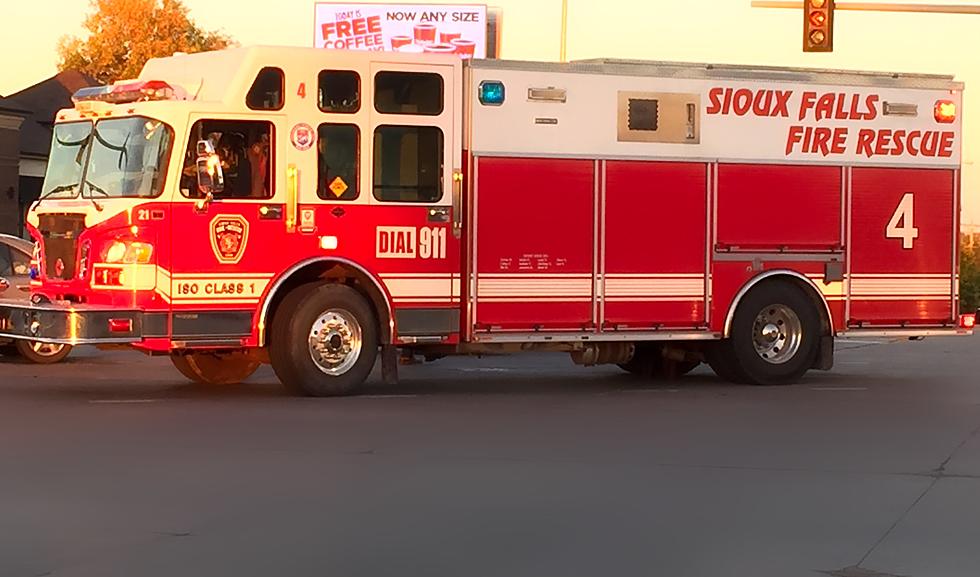 Residences and Pets Lost in Downtown Sioux Falls Apartment Fire
Anthony Wright/Results Radio
Several tenants in a historic district apartment have lost their homes, many of their belongings and are grieving from the loss of pets.
According to Battalion Chief Jim Powers, Sioux Falls Fire Rescue responded to the fire at 1:30 AM on Tuesday (May 29) at 519 S Duluth Avenue. "First arriving crews reported flames on approach from a third story window in a multi-family residential home with extension to the exterior of the structure" said Powers. "The initial fire attack knocked the fire down from the exterior of the structure prior to making entry. The crew made entry and proceeded to the third floor and extinguished the main body of the fire in apartment 7. The fire was brought under control within 15 minutes of arrival."
A sweep through the entire structure confirmed that everyone had safely evacuated the building, however several pets died in the blaze in the four story multiple family housing building.
From the scorched and burned areas, to the water damage, most of the apartments are no longer to be lived in and the Red Cross is assisting those affected.
---