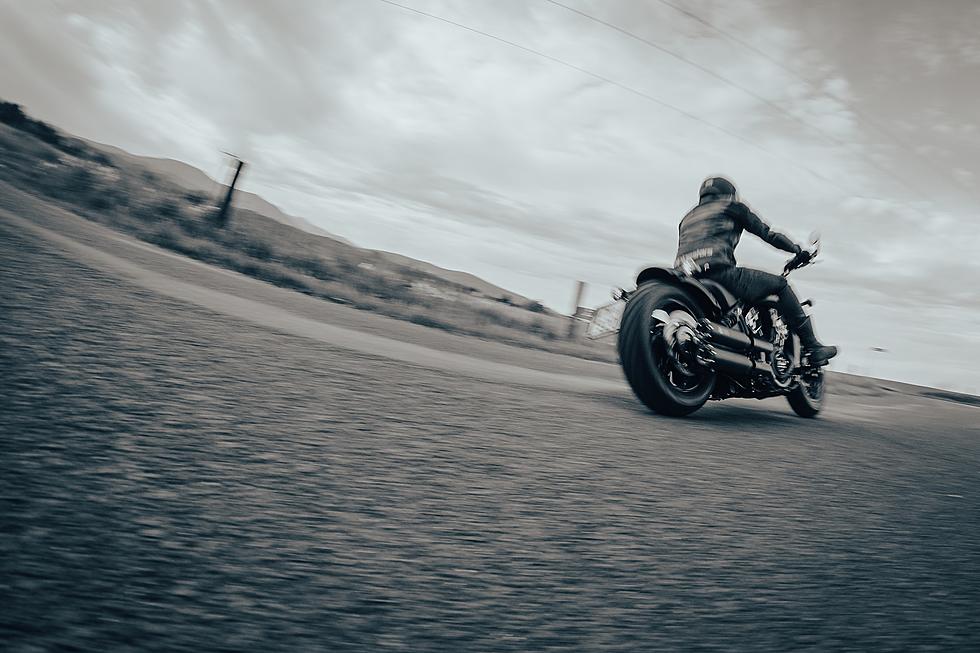 How Dangerous Are South Dakota, Iowa, Minnesota for Motorcycles?
Jan Kopriva via Unsplash
As our weather takes a turn for the better, more and more motorcycles will be hitting the roads in the Tri-State (South Dakota, Iowa, Minnesota) area, and that can prove to be fatal.
A new study by Ohio Personal Injury Lawyer John Fitch looked at the most recent accident data from the National Highway Traffic Safety Administration and it shows which states have the highest percentage of motorcycles involved in fatal crashes.
South Dakota is among the states with the biggest numbers.
The Mount Rushmore State is third overall, behind only New Hampshire and Hawaii,  with 31 out of 191 fatal crashes (16.23%) involving at least one motorcycle.
The state has the second highest rate of registered motorcycles registrations (222,868), which translates to 25,261 motorcycles for every 100,000 people.
It is important to note that some of South Dakota's motorcycle fatalities each year come from accidents at the Sturgis Motorcycle Rally each August, where there were seven motorcycle related deaths in the past two years.
STATES WITH THE HIGHEST PERCENTAGE OF FATAL ACCIDENTS INVOLVING MOTORCYCLES
New Hampshire: 16.89%
Hawaii: 16.67%
South Dakota: 16.23%
Connecticut: 65 415 15.66%
Colorado: 138 885 15.59%
Wisconsin: 119 825 14.42%
Pennsylvania: 229 1597 14.34%
New York: 205 1437 14.27%
Rhode Island: 13 93 13.98%
Vermont 11: 80 13.75%
Iowa and Minnesota were ranked just outside the top ten most dangerous states for motorcycle riders.
The Hawkeye State was 14th with 59 of the 467 fatalities (12.63%) involving motorcycles.
The North Star State was 18th with 66 of the 548 fatalities (12.04%) involving motorcycles.
Alabama has the safest roads for motorcycle riders with less than six percent of fatal crashes (77 of 1,306) involving motorcycles.
According to Forbes magazine's Motorcycle Accident Statistics & Numbers For 2023, Alabama is one of 18 states that mandate helmet use by all motorcycle riders.
South Dakota and Minnesota each require helmet use by riders under the age of 18.
Iowa is one of three states with no mandatory helmet laws.
STATES THAT REQUIRE ALL MOTORCYCLISTS TO WEAR HELMETS
Alabama
California
Georgia
Louisiana
Maryland
Massachusetts
Mississippi
Nebraska
Nevada
New Jersey
New York
North Carolina
Oregon
Tennessee
Vermont
Virginia
Washington
West Virginia
STATES THAT REQUIRE MOTORCYCLISTS UNDER A CERTAIN AGE TO WEAR HELMETS
(17 & Under)
Alaska
Arizona
Colorado
Connecticut
Hawaii
Idaho
Indiana
Kansas
Maine
Minnesota
Montana
New Mexico
North Dakota
Ohio
Oklahoma
South Dakota
Wisconsin
Wyoming
(18 and under)
(20 and under)
Arkansas
Florida
Kentucky
Michigan
Pennsylvania
Rhode Island
South Carolina
Texas
Utah
(25 and under)
STATES WITH NO MOTORCYCLE HELMET REQUIREMENTS
Illinois
Iowa
New Hampshire
LOOK: Here are the states where you are most likely to hit an animal
Hitting an animal while driving is a frightening experience, and this list ranks all 50 states in order of the likelihood of such incidents happening, in addition to providing tips on how to avoid them.
LOOK: See the iconic cars that debuted the year you were born
See the Must-Drive Roads in Every State