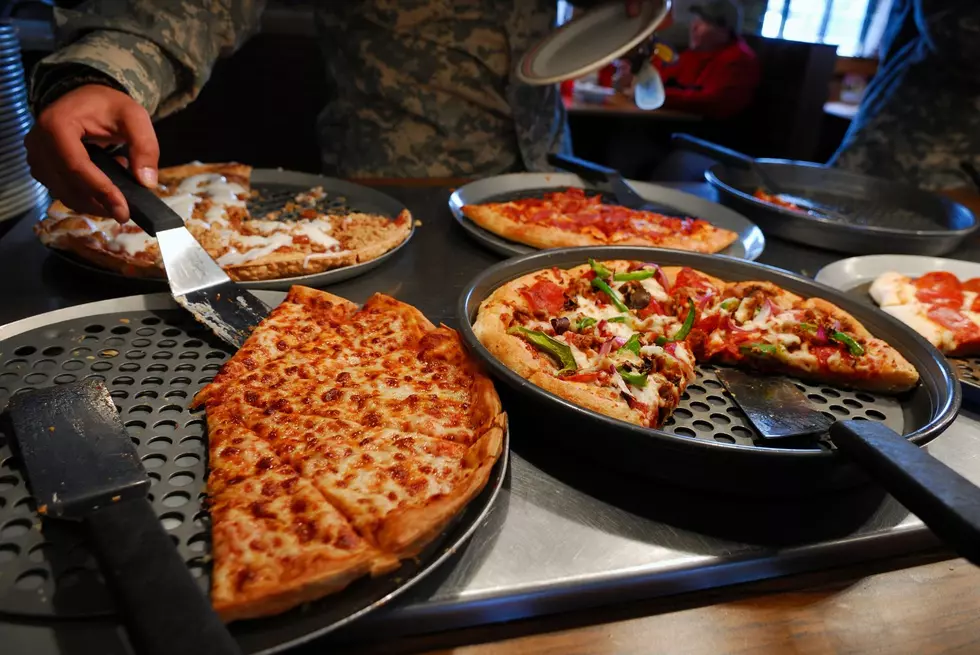 Valentino's Is Returning To Sioux Falls And Opening Soon!
Valentino's Is Returning To Sioux Falls And Opening Soon-Getty Thinkstock
Valentino's Italian Restaurant closed its doors on 41st street in Sioux Falls back in 2015. But now they are back and opening soon!
Valentino's Restaurant was famous in Sioux Falls for having its amazing pizza buffet with tons of great foods for the whole family.
Now Valentino's is back in town and scheduled to open their doors on Feb. 6 in a retail center on Ellis Road north of 41st Street.
According to Sioux Falls Business, the 1,800 square feet restaurant will focus on carryout service while also offering delivery and catering.
The menu still includes several varieties of pizza, lasagna, spaghetti, salad, garlic bread twists, cinnamon breadsticks, and other options.
Remember this commercial from the old Valentio's Italian Restaurant on 2000 West 41st street?
Valentino's is currently advertising for workers offering flexible hours, a supportive team, and great extra income from tips.
They are also looking for help behind the counter and have several positions available.
Compensation starts at $12/hr plus delivery fee & tips for delivery drivers.
Check Out This 1962 Listing of Sioux Falls Bars and Restaurants - Do You Remember Any?
Check out this collection of
Sioux Falls
bars and restaurants. We have Giovanni's Steak House, The Rainbow Bar, Harry's Hamburgers, Eagle Bar and Lounge, Pancake House, Nickel Plate, and more. Do you remember any of them? Or how long any lasted?