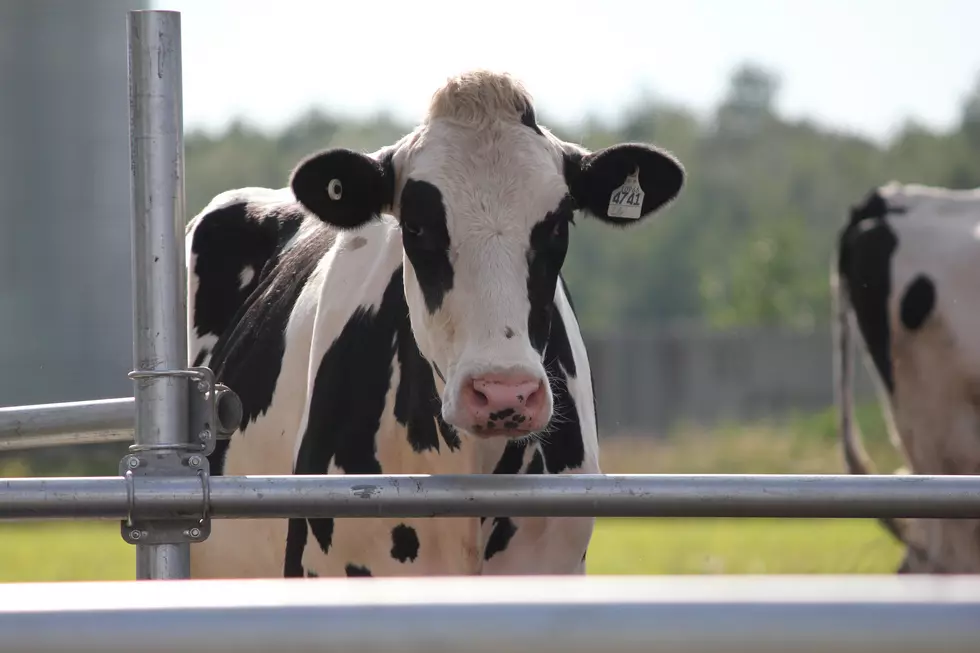 Iowa Farmer Who Allowed Manure To Overflow For Days Faces Fine
Photo by Sunnie-Lee Davison on Unsplash
Back in March, the Iowa Department of Natural Resources opened an investigation after workers on a  Granville airy farm allowed manure to spill into a nearby stream.
The leak came from Black Soil Dairy, which milks around 3,000 head of dairy cattle. The manure leaked from Friday until Monday when the owner noticed it and stopped it.
The leak was from a clog in the flush system the farm uses to clean out its barns. A flush system works by using a stream of water to wash manure from barn floors. Initial reports say that the leak caused stressed fish, dead chubs, and minnows in Deep Creek- despite there being some ice-covered parts.
During the DNR's investigation, field office personnel say were unable to calculate the fish kill count due to the ice at the time.
Nate Zuiderveen, owner and operator of Black Soil Dairy, was out of time at the time of the leak. When he returned, he found the leak and stopped it by making a basin to catch the manure, plugging two of the nearby tile intakes, and flushing the tile with clean water.
In September the DNR sent Zuiderveen an Administrative Consent Order which ordered him to submit a written Standard Operating Procedure for the operation of the facility. This SOP is to include specifics for employee training for manure monitoring and reporting. Zuiderveen is to also pay a $10,000 fine.
When there is a fish kill from manure leaks, there is the potential to be held liable for the kill. However, in this case, the DNR was unable to estimate the number of fish affected due to ice.
2022 Conservation Farmer Of The Year
Eastern Iowa's Dave Lubben is the 2022 Iowa Conservation Farmer of the year, lets take a look at what his farm has to offer!