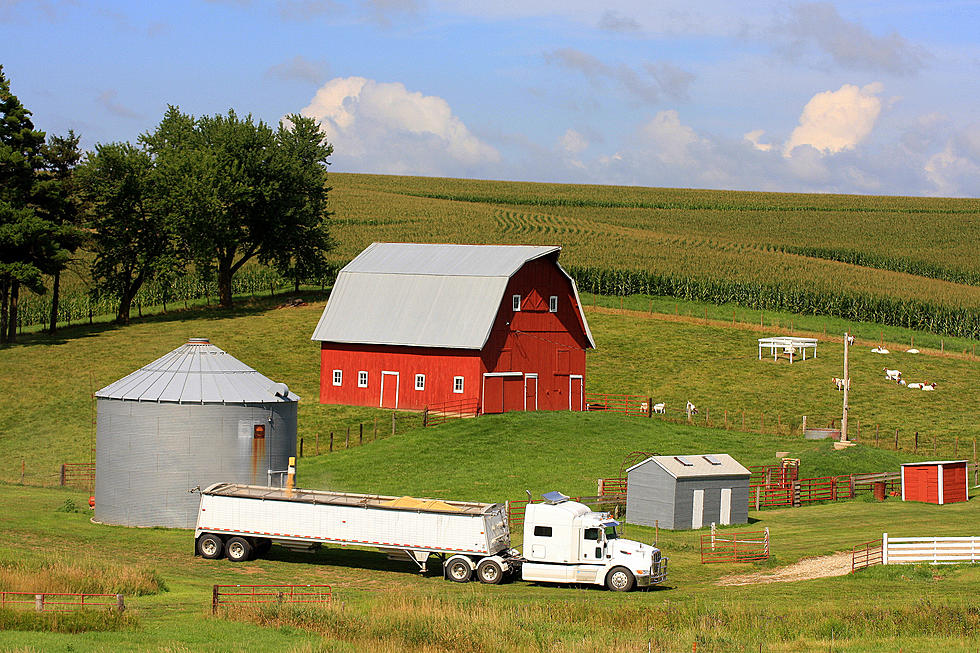 South Dakota's Top Ten Ag Products Ranked
DarcyMaulsby
South Dakota's Top Ten Ag Products Ranked
You are steeped in agriculture. You might not know it, but you are. It doesn't matter if you live in
Sioux Falls
, Brookings, Yankton, Aberdeen, Mitchell or Rapid City, South Dakota. You're neck-deep in agriculture.
You might work in a hospital. Maybe the Post Office. You could be an IT person, maybe work all day on a computer in an office. Heck, you might be a radio announcer. It doesn't matter. You depend on
South Dakota's
top agriculture products each and every day.
You DO eat, right?
It may come as a shock (but probably not) that South Dakota is rural. We're a "farm/ranch" state, and doggone proud of it. That farm you drive by every day? That ranch you read about? They fuel this state.
Do you know the 10 biggest South Dakota agricultural products?
And perhaps the first question you have is, how do you define "Agricultural Products"?
Well, for our purposes here, the ag products are based on cash receipts. These numbers come from the
FarmFlavor
website and reflect cash receipts from 2015. I'd assume the numbers have probably grown in the past few years. So first make your guesses and and check out the Top 10 below:
Driving around the Sioux Empire I pretty much would have known the corn and soybeans but I might have missed guessing cattle and calves at the top spot. I might not have guess wheat quite so high and I'd probably have missed turkeys altogether. You can get the details on South Dakota's leading industry here.
Now I think I'll go have a ham sandwich with a nice cold glass of milk.
Life on a Cattle Ranch in Western South Dakota
Life is different out in the country. One look at the photo from Robin Bickel and you quickly realize that a workday is quite different as well, after all, she lives out west in
South Dakota
Cattle Country.
Robin Bickel took time to tell
KIKN Country
a little bit about her
life out west
and
life as a woman, working outdoors with animals and nature in God's Country.
Bickel lives
and works
on a cattle ranch operated by herself, her father, Jack, and his brother Keith. How far out in the country is she? How does 50 miles west of Mobridge, South Dakota sound? Yep, mountain time
out there.
Life is so different in
Sioux Falls
, South Dakota compared to what our friends on the farm and ranches deal with. It's a half-mile to the grocery store for our family. For Robin, it's 17 miles. However, it's a quick step out her door and she's right in the middle of where a lot of the groceries come from.