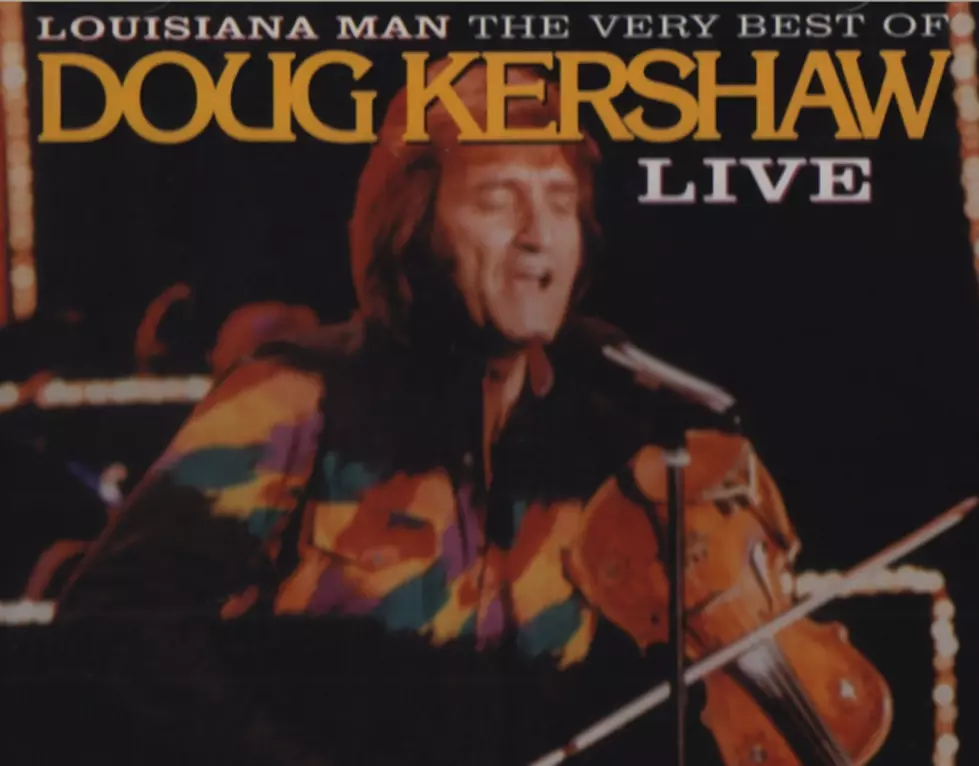 Doug Kershaw Was (and Is) the Ragin' Cajun of Country Music
Doug Kershaw via Warner bros. Records
OK, you're feeling a little down, the sky in your world is a little gray, you need a pick-me-up. Something that will lift your spirits, make you feel good. In fact, make you feel more than good.
Well, my prescription for you is this: Crank up some Doug Kershaw!
There is no one better with a fiddle than the Ragin' Cajun, Mr. Doug Kershaw. Born in Cameron Parish in Louisiana, Doug didn't learn to speak English until he was 8 years old. And by that time, he had already picked up the fiddle and pretty much mastered it!
Along with his brother Rusty, Doug was already making a name for himself by the late 1940's. In the 1950's came appearances on the legendary Louisiana Hayride and a recording career. After a stint in the U.S. Army came a song that sounds as fresh and fun today as it did all those decades ago. Crank up some 'Louisiana Man'!
Just how big (and historic) was 'Louisiana Man'? Well, it was broadcast in November, 1969...from outer space! Thank you Apollo 12!
From appearing on the Johnny Cash Show in 1969 to opening for Eric Clapton to playing at the Newport Folk Festival, the legend that is Doug Kershaw spread far beyond country and Cajun music.
Brother Rusty passed away in October of 2001. Doug is 83 years old and, I certainly hope, still fiddlin' and crankin' out 'Louisiana Man'. Oh, and try to not tap your foot and sing along to 'Diggy Liggy Lo'!
Wikipedia Contributed To This Article