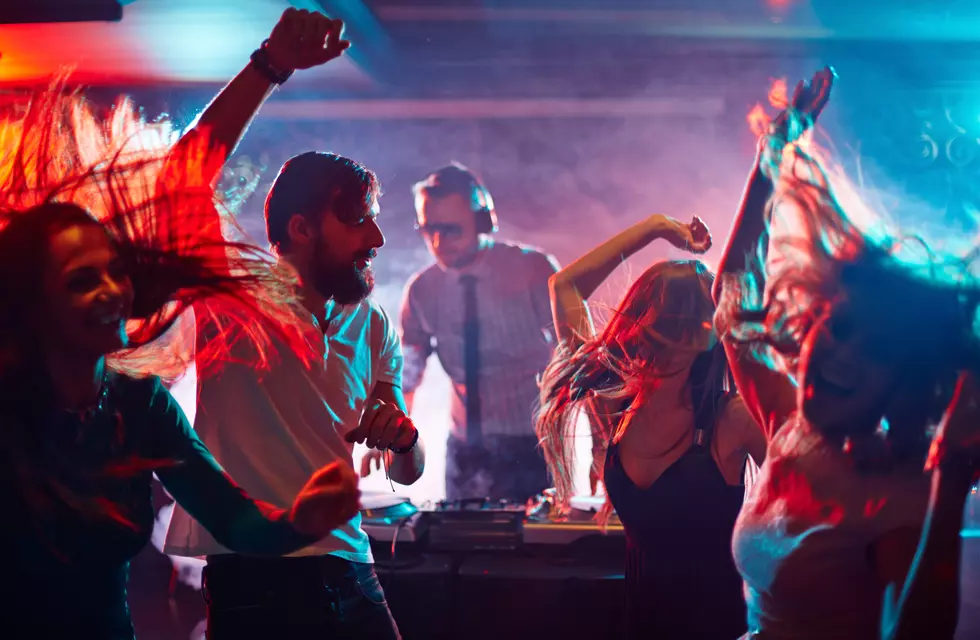 'Chicken Dance' Tops List of Most Banned Wedding Songs
shironosov_Thinkstock
Agreeing on a playlist for your wedding dance is kind of a big deal. And it appears there's a good deal of songs that couples just don't want to be played - at all - on their big day under any circumstances.
The good folks at fivethirtyeight.com took a survey of a couple of dozen DJs spanning over 200 weddings and have compiled a list of the list of songs that are the most banned at wedding dances- and there are more than a few surprises.
For example "Sweet Caroline" by Neil Diamond, "Don't Stop Believing" by Journey, and apparently, we will not "bang, bang on the door, baby" because "Love Shack" by the B-52s squeaked in at number 11. And that goes for you too, "Mony Mony" and "Cotton-Eyed Joe."
MORE: Is the Song 'Cotton Eyed Joe' Actually a Song about STDs?
Here are the top 10 least wanted songs at a wedding dance:
1. "Chicken Dance"
2. "Cha-cha Slide"
3. "Macarena"
4. "Cupid Shuffle"
5. "YMCA"
6. "Electric Boogie"
7. "Hokey pokey"
8. "Wobble"
9. "Happy"
10. "Shout"
OK, seriously, most of those songs were played at our wedding! And "Celebration," "Sweet Home Alabama," "Footloose," and "Brown-Eyed Girl" were mandatory on our big day.
Does that make us weird?
TRENDING FROM RESULTS-TOWNSQUARE MEDIA SIOUX FALLS:
11 Famous People from South Dakota
OK, so we're not Hollywood, but there are a number of famous people who were born in the Rushmore State. Here's a list of 10 famous people who were born in
South Dakota
!
Do You Remember These 10 Crazy Snowstorms In South Dakota?
Here's some news that some South Dakotans prefer not to hear this time of year. Winter is coming. In denial? The dropping temperatures and early snowstorms out west by
Deadwood
speak for themselves.
Slowly but surely, people of the
Sioux Empire
are bracing for colder weather and snow-covered roads. Even though snow will soon be gracing the Sioux Empire with its presence, some snow showers will not compare to these ten dreadful snowstorms that hit South Dakota.
Only In Your State
highlights these ten snowstorms in
South Dakota
as a reminder for people to always be aware of the roads during the winter. These South Dakotan winters can be harsh, which is why it is always a good idea to plan ahead and prepare for the worst.
Do you remember any major snowstorms that hit South Dakota?