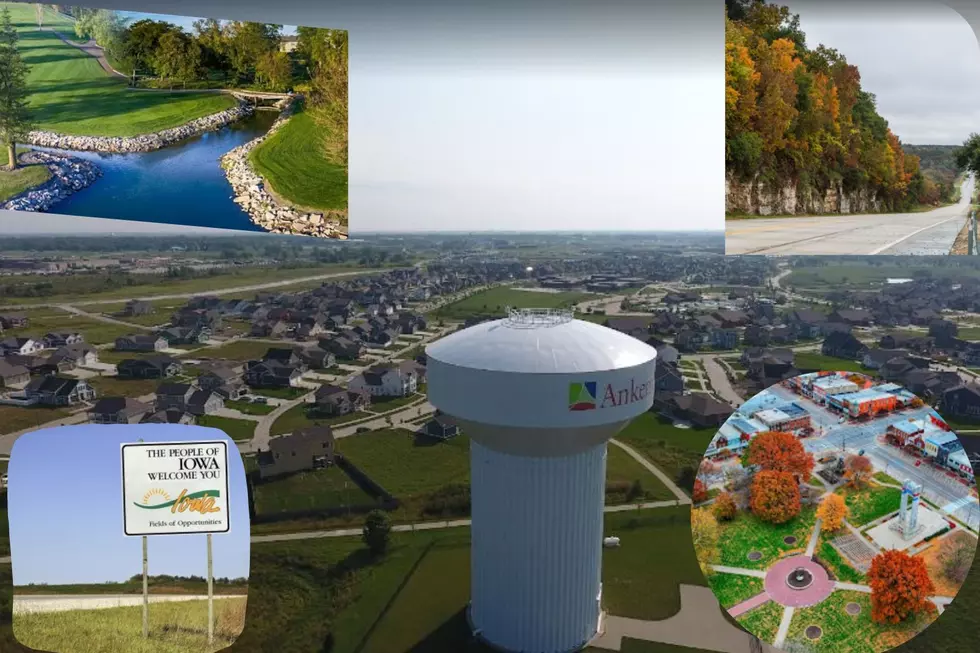 Best Places to Live in Iowa Based on Livability Score
Credit: Google Maps
There are plenty of great places to call "home" in the Hawkeye State but some outshine all the rest, as you can clearly see on this list of the best places to live in Iowa, based on livability.
The website, Area Vibes, recently compiled a list of the most livable cities in the entire state and after taking a quick look, you might be surprised as to which communities came out on top.
Area Vibes used a number of key categories in factoring this list, including Crime, Education, User Rating, Housing, Employment, and Amenities.
So Where Is The Best Place To Live In Iowa?
The fast-growing city of Ankeny took the top spot with an astounding livability score of 97. Ankeny (a suburb of Des Moines) has been a city on the rise for a number of years, so this is really no surprise. However, another city less than 20 miles away is nipping at its heels at the number two spot.
Urbandale, Iowa comes in at number two, with a livability score just behind Ankeny's at 96.
What About The Rest Of The List?
According to Area Vibes, here's a look at the entire top 20 most livable cities in Iowa, based on livability:
1) Ankeny: 97
2) Urbandale: 96
3) Decorah: 95
4) Waukee: 93
5) Marion: 93
6) Pella: 91
7) Clive: 91
8) Johnston: 91
9) Denison: 90
10) Atlantic: 90
11) Altoona: 90
12) Orange City: 90
13) Pleasant Hill: 89
14) Carroll: 89
15) Cherokee: 89
16) Algona: 89
17) West Des Moines: 88
18) Cedar Falls: 88
19) Grimes: 88
20) Sioux Center: 88
To see the entire list of the 30 most livable cities in the state of Iowa, check out the catalog from the Area Vibes Website.
Story Source: Area Vibes Website
Top Things Most Iowans Were Afraid Of When They Were Kids
If you were a kid in Iowa chances are you were afraid of many of the scary things on this list. Now be honest!