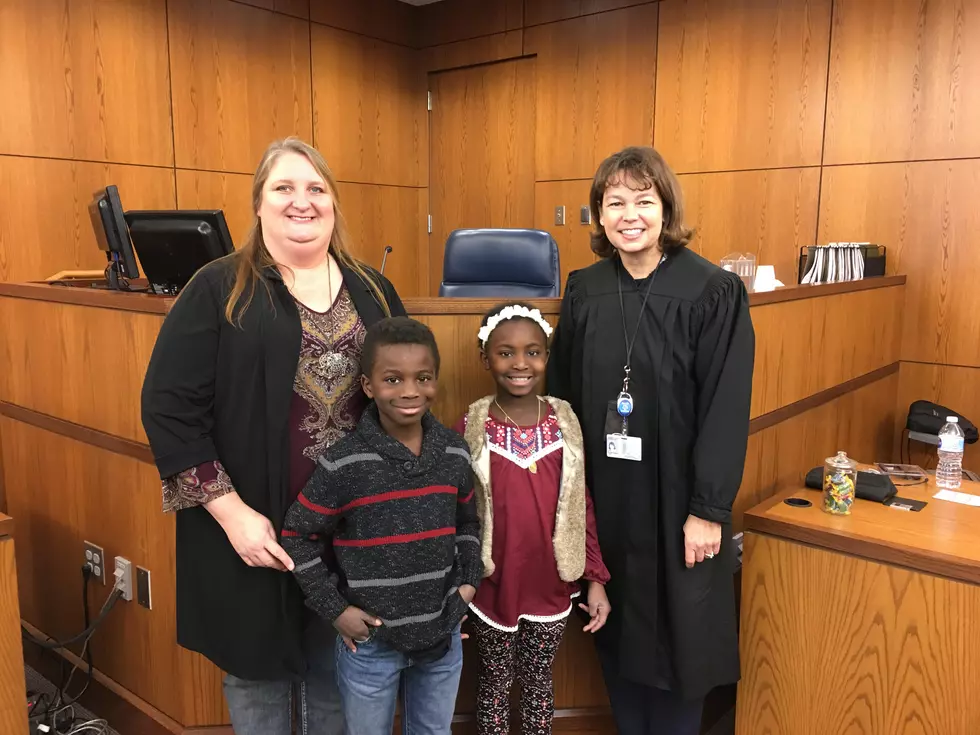 Beth Warden/Results Radio
Every once in a while you meet an angel.  That angel has come in the form of a single mom, Cathijo McGee,  who reaches her hands out to children in the foster system and offers them a permanent home.  See what adoption day is like for this growing family.
When you enter the McGee family home, you can literally feel the love.  It's a glorious, busy, welcoming, sometimes chaotic whirlwind of friends and family.  I am honored to be a part of their lives. Cathijo has nine children.  If you ask which are natural born or adopted, they will respond, "Love is louder than DNA."
---
---