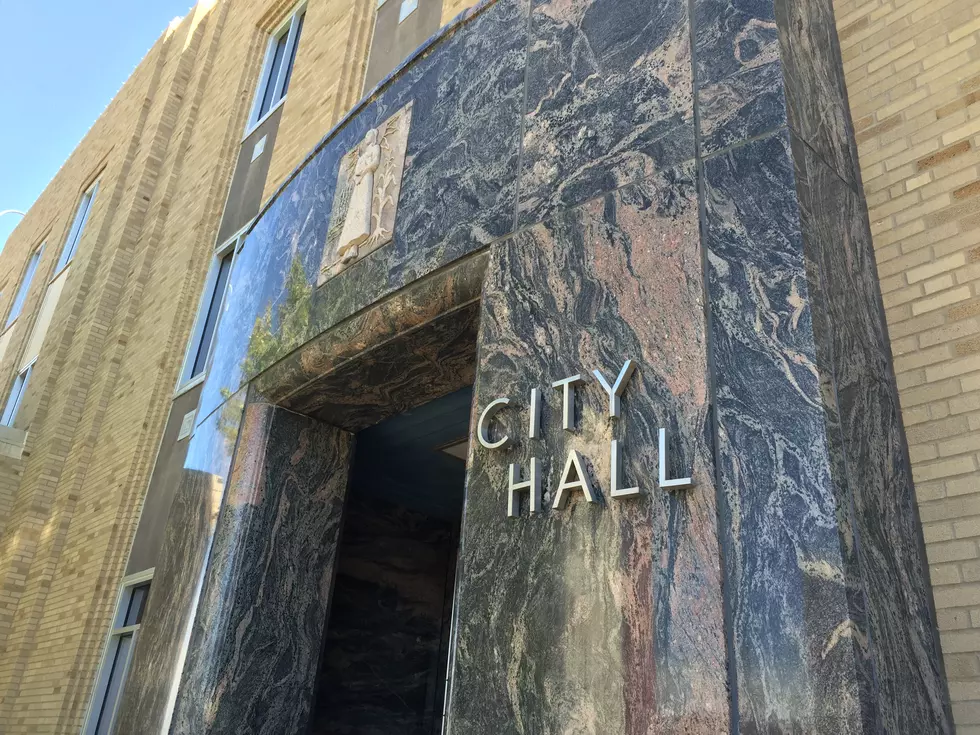 A Letter to Sioux Falls' New Mayor: The 5 Things I Care About [OPINION]
Beth Warden/Results Radio
Hi there new Sioux Falls mayor! Welcome to the job, I look forward to you not messing things up for the residents of Sioux Falls over the next few years. Things are pretty good now, and it'd be great if you do all you can to keep them that way.
As the campaign wound down there was lots of talk from the candidates about what a new mayor of Sioux Falls would do, what they'd focus on. It's great to be a partner to the business or nonprofit communities, but I'd like to take a second here and shout out the actual community, the citizens of Sioux Falls, your employer.
As a citizen of Sioux Falls, that really likes Sioux Falls; I'd like you to know something. There are only five things that I care about when it comes to city government, and three of them are snow removal.
Snow Removal in the Fall
Snow Removal in the Winter
Keep the parks and rec system in Sioux Falls the best in the region
Pay the city employees what their worth
Snow Removal in the Spring
I care a lot about snow removal because in the decade that I've lived in Sioux Falls, I have seen the best snow removal operation I have ever experienced. When winter weather is in the forecast I will see plows and trucks out ready to go before the first flake falls. Of course there is not a practical way to plow every residential street right away. But, SF does such a great job of keeping the town open during snow events by clearing the main roads and interstates. Then making sure the rest of the town is open for business as soon as the snow stops.
In the small western Nebraska town I grew up in, it felt like we'd have to get at least six inches of snow before the main street was plowed. In the collage town I lived in before I came north to SD, non-main streets would remain buried by a glacier that started in October and might burn off by March.
If you want businesses to call Sioux Falls home, then we have to be able to get around WHEN it snows. Lack of a Cheesecake Factory will not drive a tax base away. But, streets not cleared WHEN it snows will. Except for the rare huge blizzard, getting around in-town during snow should be at most an annoyance, not an inhibitor of movement; and therefore commerce.
From everything I've seen Sioux Falls has a top-notch crew in charge of snow removal. Be sure you protect and grow the funding for it. I don't need a ramp, I don't mind parking on the streets as long as the streets are clear.
Don't mess with the parks. Keep them clean and maintained. The bike trails, Falls Park, swimming pools; all of them are shining jewels in our town. Leave them alone or keep making them better.
Pay your people. I don't mean you political team. Well, yea, pay them too, but I'm talking about the army of people that is needed to make a small city like ours function. From the folks at the landfill; the police and fire crews; to the people that work in the various offices that are the heart of city government. You get what you pay for, and you get good service when you pay for good service.
Finally, something I'd like you not to do. Don't use the office of mayor for the promotion of zealotry, of any kind (economic, social, whatever). Unless an issue has a specific local connection, keep thing Sioux Falls focused. Don't drag us into the toxic 'sports team' mentality that has infected so much of public service lately. Don't try to fight a culture war battle on the fields of Sioux Falls.
Politics is unique in that once one gets the job, the focus can often shift to getting the next job. I don't care about your career ambitions. I only care about keeping Sioux Falls a great place to live. Keep plowing the snow, keep the parks nice, pay the people on your payrolls and we'll all be prepared to whether the storms of the future. I am happy to pay my taxes, as long as I get something for it. That something, in your case mayor, is city services.
Disclaimer: The views and opinions expressed in this article are solely those of the author and do not necessarily reflect the official policy or position of Results Radio, Townsquare Media, its staff, contributors, affiliates or advertisers.
---