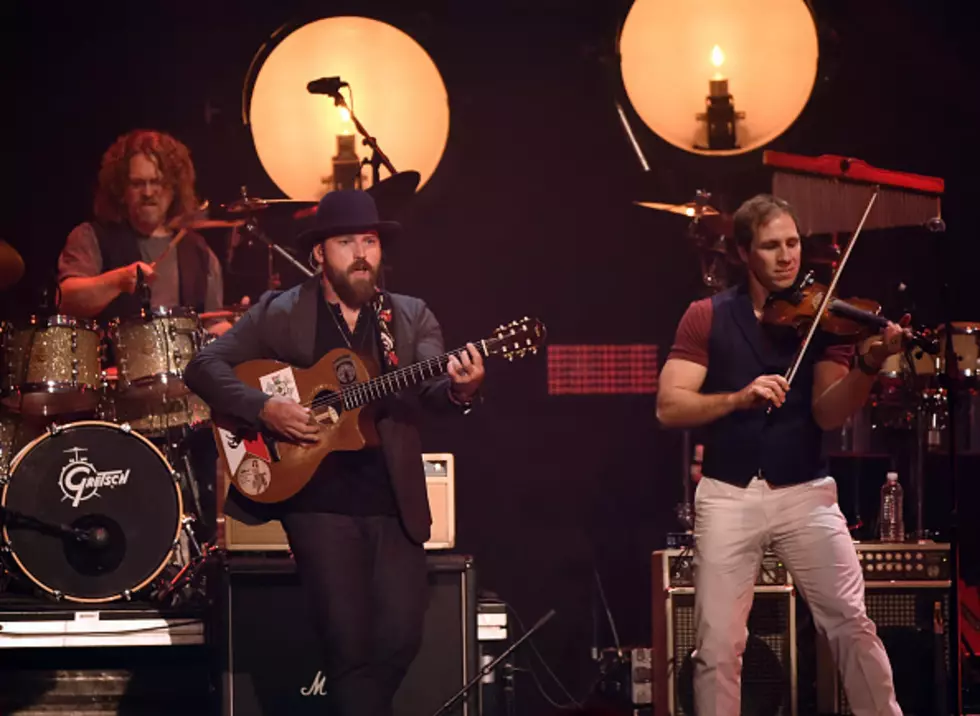 Zac Brown Has a New Look and New Hat
Getty Images
I stayed up just to watch a bit of Saturday Night Live this past weekend. I knew that The Zac Brown Band was going to be performing and since I'm a big fan of their music I made it a point to stay up. Then, when the introduce them and I'm all of the sudden lost.
Ever since The Zac Brown Band came out, Zac has always sported a stocking cap. It could be the dead of summer and he's got it on. It was his trademark look. I loved it. While others were wearing ball caps and cowboy hats, Zac sported the trademark beanie.
Zac Brown. He seems to be one of those people that if he wanted to go out in public and not be bothered all he had to do was leave the stocking cap at home, put on a ball cap and head out.
Don't get me wrong, I dug the hat he wore, I just couldn't figure out what it was I was watching at first! So, I did a little research. Turns out The Zac Brown Band are marketers too. If you check it out here, you'll see they feature a line of hats. I personally like how they leave a couple blank spots open. I wouldn't be surprised if they start selling the top hat he wore on Saturday Night Live.
Oh, the hat wasn't the only thing that was different. The second song they played, Heavy Is the Head showed that The Zac Brown Band is more than your average band. They are certainly more than your average Country Band. With the new album coming out soon, Jekyll and Hyde maybe it's all part of the plan!
And this is where the whole "BEHOLD THE RELEVANCY OF COUNTRY" thing comes into play. With "Heavy is the Head," Brown's latest, fresh-from-release single and collaboration with Soundgarden and Audioslave's Chris Cornell, the band breaks out of the expectations stipulated by their anchored genre and explode into a din of metal and grunge guitar wails. It's overwhelming, excessive, dated and distorted — and that's why it works, as it proves that a bunch of guys used to finger-pickin' can trade in the banjos and fiddles for some serious fucking ax work with aplomb.