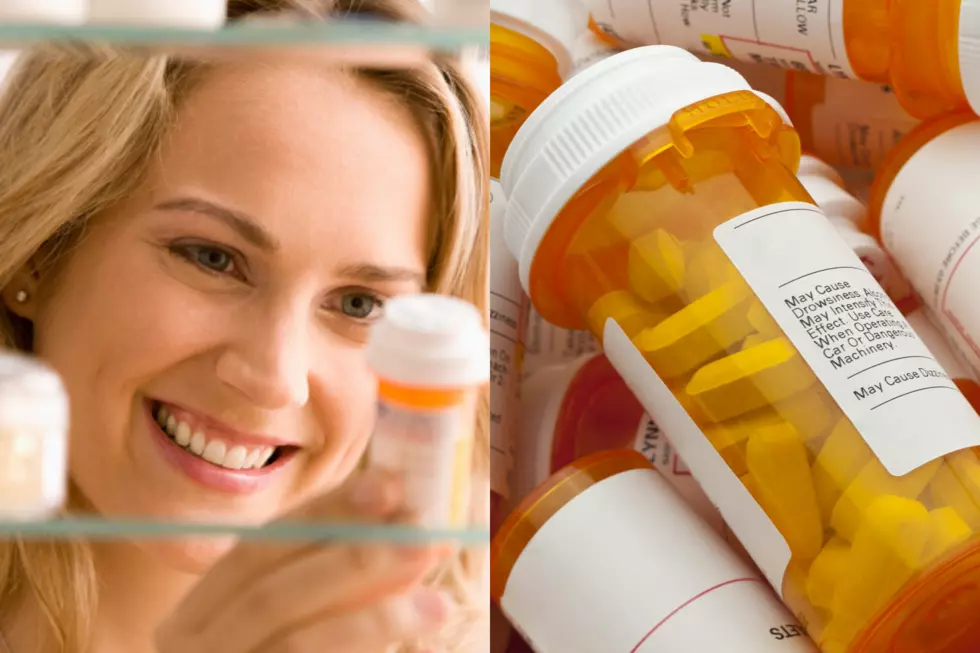 While You're Spring Cleaning, Clean Out Your Medicine Cabinet Too
TSM Media Center, Getty Images, and Canva
Seventy percent of people who abuse opioid painkillers get them from friends and relatives, who have leftover medication from bona fide prescriptions. The number of people who go on to addiction, overdose, and death is staggering.
In the midst of our coronavirus nightmare, we are still battling the opioid epidemic. So with that in mind, I'll remind us all that this Friday, April 17, is National Clean Out Your Medicine Cabinet Day.
I mean, as long as you're stuck at home, making a good start on your spring cleaning, you might as well do the same for your medicine cabinet. This not only applies to old opioid and other prescription medications, but over-the-counter (OTC) ones, as well.
Expired OTC medications, vitamins and supplements lose potency in many cases and in others can actually have detrimental health effects.
Surprising to me was the suggestion that many of these products can still be thrown in the trash or flushed. Which honestly, is not something I would ever do, considering the amount of environmental damage that has already been done to our water. But that is just me.
Another option is a commercial product called DisposeRx which when added to leftover opioids, renders them harmless. DisposeRx is the sponsor of National Clean Out Your Medicine Cabinet Day.
In any case, the objective should be to rid your home of products that can be abused or misused.
The DEA (Drug Enforcement Administration) normally has a National Prescription Drug Take-Back Day, but like everything else, it has been postponed this year. So again, your best bet is to take items back to your pharmacy for safe disposal.
Enter your number to get our free mobile app
---
MORE: See absolutely chilling photos of empty public spaces worldwide