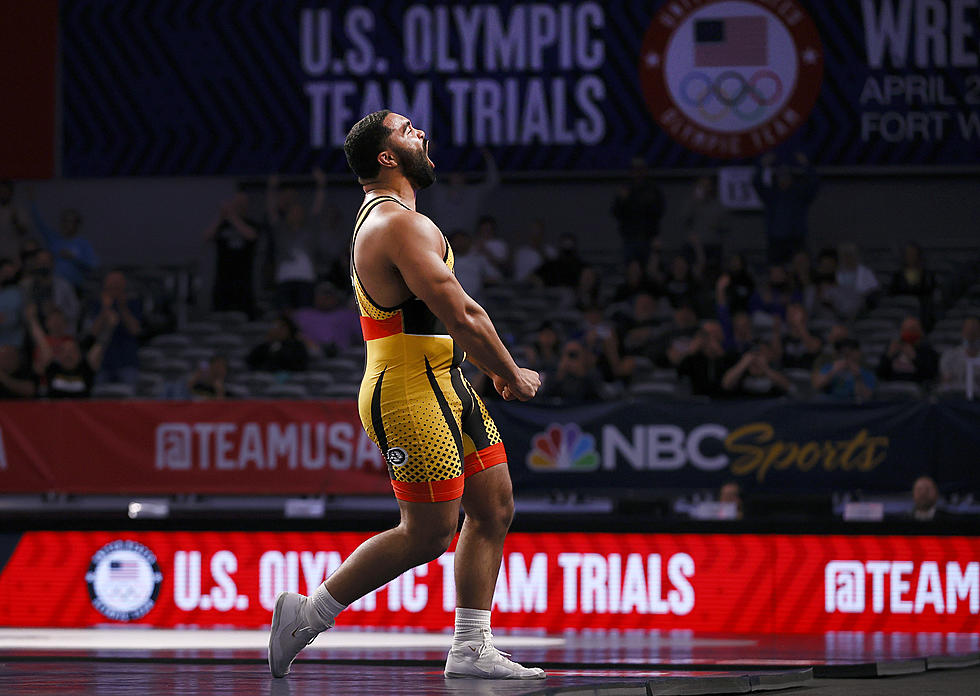 WATCH: Steveson Notches Second NCAA Title, Flips
Getty Images
There may not be a better athlete out there than the University of Minnesota's Gable Steveson. On Saturday, the Olympic Gold Medalist notched his second national title at the NCAA Championships, finishing his career.
The 3-time Big Ten Champion called it a career after taking home his second national title on Saturday. As for his signature celebration, you'll have to check it out for yourself:
Brandon Cain on Twitter: ".@GableSteveson is pure entertainment! #NCAAWrestling #Gophers https://t.co/6MaU8azHPB" / Twitter
Steveson finishes his NCAA Career with an amazing 67-2 record, three Big Ten Titles, two National Titles, and an Olympic Gold. He is now on to the WWE, where he has signed a contract.
Here's Steveson's final memorable moment of Saturday's win and ensuing celebration:
NCAA Wrestling on Twitter: "One of the best to ever step on the mat. Thank you @GableSteveson for all you have done for the sport of wrestling. #NCAAWrestling https://t.co/6K1XsdaSye" / Twitter
Source: Wikipedia and Linked Videos
TRENDING FROM RESULTS-TOWNSQUARE MEDIA:
Minnesota Vikings In The Super Bowl? Yep, I Can Remember All Four
It's that time of year, the time when everyone is talking about the NFL's upcoming
Super Bowl
.
It may be hard to believe, but there was a time when the
Minnesota Vikings
went to the Super Bowl.
And then they went again. And then again. And then again. Hey, we were one of the greatest teams of all time!
Unfortunately, it was the same time the Vikings lost the Super Bowl. And then again. And then again. And then again. Well, at least we must have been one of the second-best teams of all time!
For a whole lot of Vikings fans...you know, the ones who walk around with younger bones...the Vikings have never been to the Super Bowl.
Then there's the ol' dog that is me. I remember the first time... and the second... and the third... and the fourth.