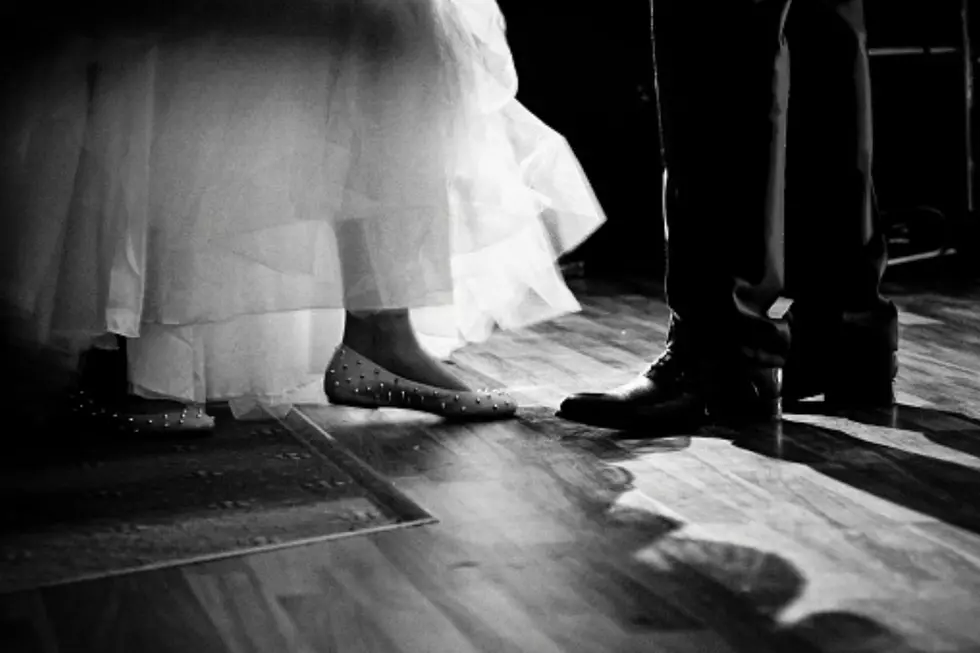 The Best Wedding Song Is…
Credit: Getty Images
Most women dream about their wedding days from their dresses to their "first dance" songs with their new husbands.  Years later into a marriage, women like to reminisce about their special days remembering all the laughs and love.
There are countless love songs that can be identified as the "best wedding song" of all time.  No matter what the song is, individuals may definitely be biased and say their wedding song is the one that tops the rest!
On "Andy and Christine In the Morning," we were curious and requested our audience's thoughts about the best wedding song.  Some of their responses included:
I've Been Waiting for a Girl Like You- Foreigner
I Cross My Heart- George Strait
Keeper of the Stars- Tracy Byrd
Forever and Ever Amen- Randy Travis
Look At You Girl- Chris LeDoux
After doing some investigating, I discovered that Pure Wow posted a survey conducted by The Black Tux which identified the top 15 wedding songs.  These songs are from all genres and eras.
Unchained Melody- Righteous Brothers
All Of Me- John Legend
I Don't Want To Miss A Thing- Aerosmith
The Way You Look Tonight- Frank Sinatra
At Last- Etta James 
Amazed- Lonestar
My Best Friend- Tim McGraw
Your Song- Elton John
A Thousand Years- Christina Perri
Marry Me- Train
Thinking Out Loud- Ed Sheeran
Can't Take My Eyes Off You- Frankie Valli
Can't Help Falling In Love- Elvis Presley
Make You Feel My Love- Adele
I Won't Give Up- Jason Mraz 
The wedding season is just around the corner!  If you're getting married soon, this list might help you decide your wedding song.
What song would you add to this list?
Enter your number to get our free mobile app
READ MORE: 50 resources to help you educate your kids at home