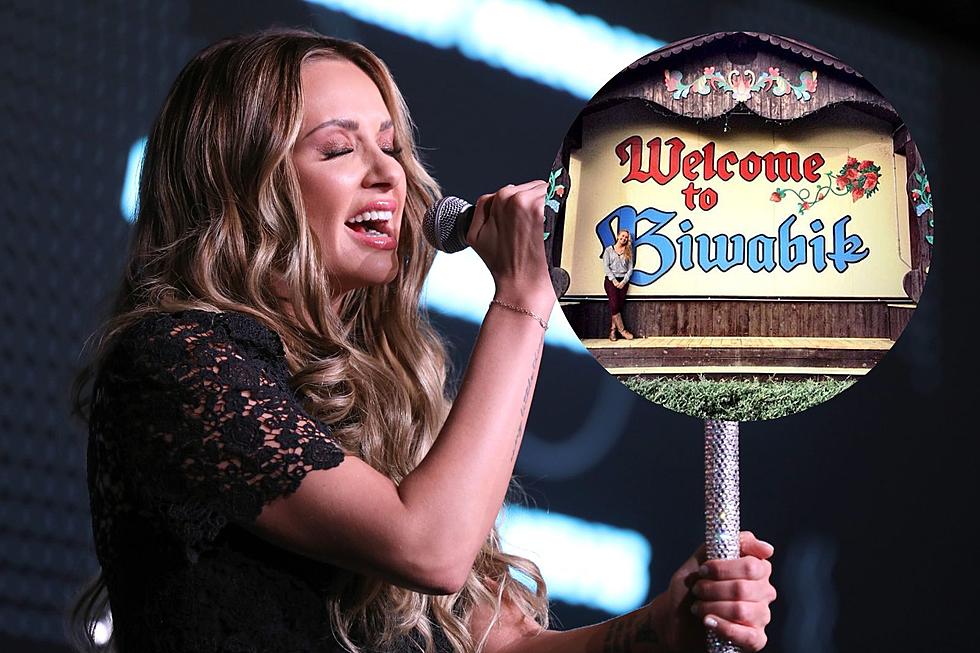 Minnesota Songwriter Pens Second Number One Country Song
Danielle Del Valle, Getty Images / Emily Shackelton
Cheers to this! A songwriter from Biwabik, Minnesota officially has the number one country song in America this week. This is the second time she has penned a song that made it all the way to the top of the country charts.
The songwriter? Emily Shackelton, who is a well-known songwriter in Nashville with a bunch of hits to her name over the years. Now, she is celebrating another one, this time a tune she wrote alongside Carly Pearce for her critically-acclaimed album 29: Written In Stone. 
'What He Didn't Do' became the number one country song on Saturday (March 25th) and the second number one for Shackelton. She scored her first number one with Carly with her debut hit Every Little Thing, which went on to launch a massive career for them both.
The song isn't only a massive hit that connected with audiences - it has also broken a record. With this song, Carly is the first female artist in eighty weeks to have a solo number one song on country radio. This number one comes shortly after her Grammy win in February and a milestone year in 2022.
Carly took to Instagram to write about what this number one meant to her and thanked Emily for helping her write the song, along with the third songwriter on the song, Ashley Gorley. She also thanked country radio, her team and the fans who rallied for this to be a single.
As for Emily, she also shared her excitement on social media. When she got her first number one back in 2017, I had the chance to talk to her about it, along with her journey in Nashville and her Iron Range upbringing. If there is anyone who deserves this, it is her. I can't wait to see what she does next!
12 Hit Country Songs Written By Biwabik Native Emily Shackelton
Best Songs On Morgan Wallen's Dangerous Album
Morgan Wallen's Dangerous Album has set some sales records even amid the controversy earlier this year. I've listened to the album many times. There isn't really a song I don't like on the album. They are all pretty good, but there are some that really stand out.