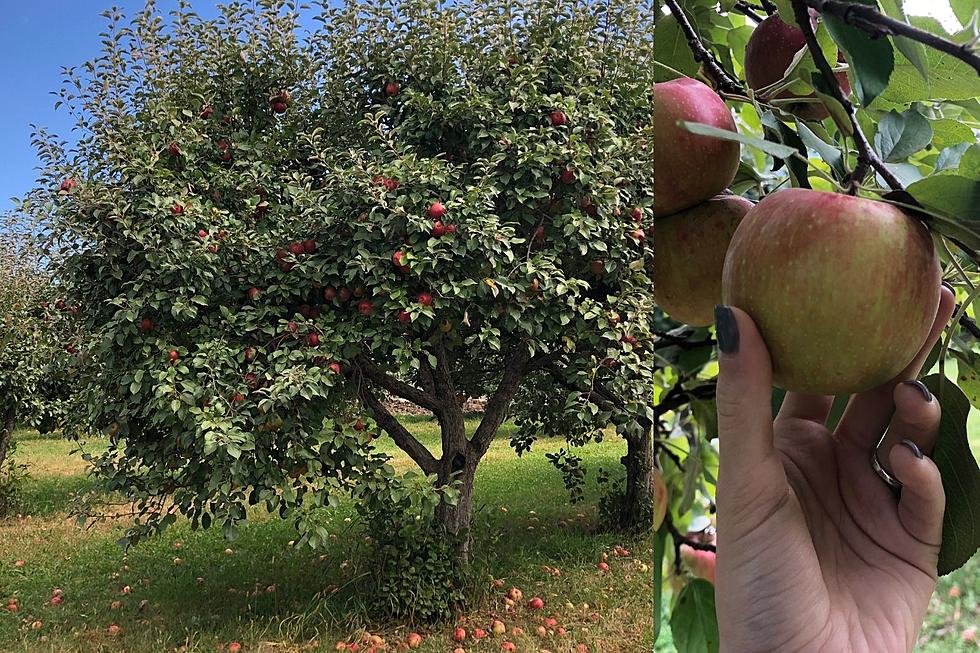 The Best Place For Apple Picking In South Dakota Is In Harrisburg
Christine Manika (TSM)
Going apple picking once a year is usually on most people's bucket lists....or in this case apple bucket lists (Ha!). Apple picking is truly a popular activity to do during the fall season. It's a great way to spend time with your family, and it allows you to stock your fridge with a delicious, healthy snack all in one day!
In South Dakota, there are plenty of apple orchards around the Sioux Falls area to visit while enjoying the fall weather. One national magazine even named an apple orchard in Harrisburg the "Best Place To Go Apple Picking" in South Dakota.
Reader's Digest did a little research to find the best places to go apple picking across every state in the country.  Whether it's a family-fun farm or merely an apple orchard with a variety of apple trees, Reader's Digest found the top apple picking establishments for everyone to enjoy.  Based on Reader's Digest's findings, the South Dakota apple orchard that reigns supreme is...the Country Apple Orchard in Harrisburg!
So why is the Country Apple Orchard the best place for apple picking in South Dakota?  This apple orchard alone has over 6,000 apple trees on site.  Plus, there are seven acres of pumpkin patches to highlight all the fall fun! Country Apple Orchard is also known to have different festivals in September that offer pony rides, delicious homemade pies, inflatables for the kids to play on, and more!
The Country Apple Orchard is great fun for the entire family, so it's no surprise that Reader's Digest identified this grove burgeoning with apples as the best in the state.
What are your favorite fall activities to do with your family in the Sioux Falls area?
MORE:
2021 Sioux Empire Pumpkin Patches
Bringing kids and loved ones to pick the perfect pumpkin is one of many memories created with family and friends. Spending a day outside and finding some awesome pumpkins to decorate your home just eclipses fall weather perfectly.
Pumpkin patches go beyond the pumpkins in the field. Some pumpkin patches offer hayrides, sweet treats from the farm bakery, hot apple cider, and even fun photo opportunities. Visiting a pumpkin patch in the Sioux Falls area is truly an experience for all to enjoy.
Now that fall weather is slowly permeating the
Sioux Empire
, some people want to take advantage of it and enjoy the outdoors by picking pumpkins from the pumpkin patch. So where can you can find some of the most inviting pumpkin patches in the Sioux Empire?
10 Smallest Towns in South Dakota
South Dakota is loaded with small towns in every corner of the state. But where are the tiniest towns in the Mount Rushmore state?
According to the latest census data, here are the ten smallest towns in all of South Dakota. You won't believe which tiny town lands at number one.
Sioux Falls: Then and Now
The City of Sioux Falls has changed dramatically over the past several years. Some of the streets, landscapes, and neighborhoods look vastly different than just 10-15 years ago.
Here's a look at Sioux Falls, then-and-now. See if you can recognize some of these old buildings, businesses, and city streets.
The Ultimate Sioux Falls Visitor's Guide: A to Z
Barn House