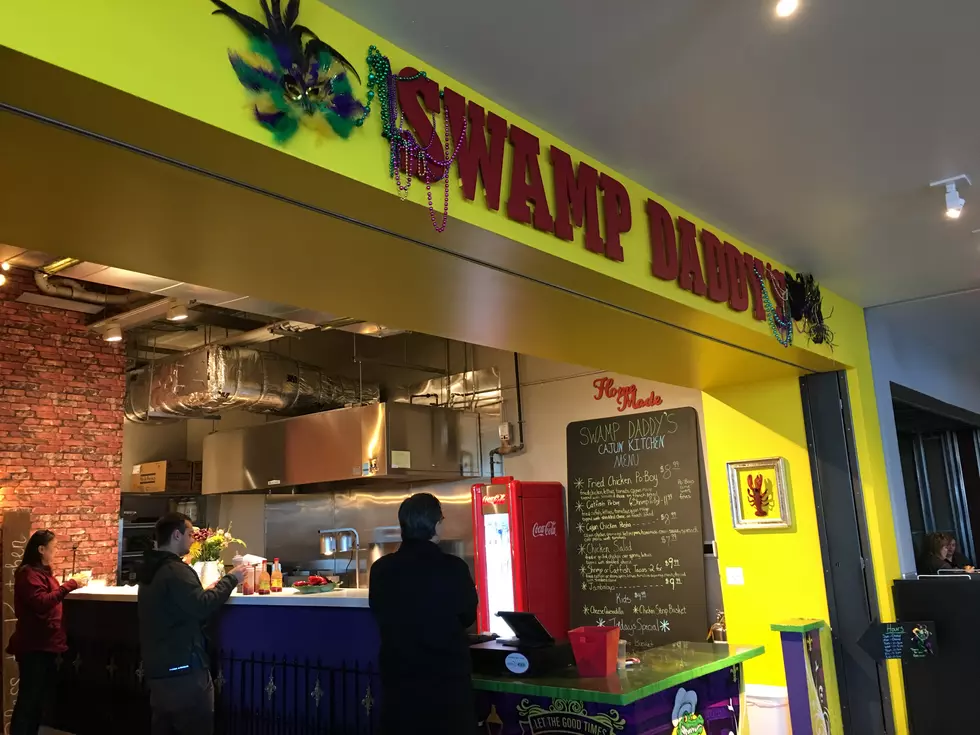 Swamp Daddy's Opens Permanent Location in Downtown Sioux Falls
Beth Warden/Results Radio
Cravings for Swamp Daddy's can now be satisfied year round in Sioux Falls.  As you walk in the front door of the Jones 421 building on North Phillips Ave between 5th and 6th streets, the open concept floor plan includes The Source Roastery & Taproom, SF Game Chest and Swamp Daddy's.
The restaurant is a family owned labor of love, according to Inkaa Beaudion.  It started several years ago with Inkaa's mother in law serving jambalaya from a food cart outside of Willey's on main street, to a food truck and now their permanent location. Now the next generation of Louisiana transplants, Inkaa's two and six year old children can be seen helping Mom and Dad on occasion too.
The catfish po boy at Swamp Daddy's was enjoyed by my friend, who said the sauce was amazing.  He grabbed a small cup of hot sauce to kick it up a notch too.
After grabbing a bite of catfish, I remembered to snap a picture of my catfish tacos.  The flavor and texture combinations was delicious.  The catfish was crunchy outside, tender inside and not a bit of chewiness. This is the kind of dish that could create ongoing cravings for more!
---