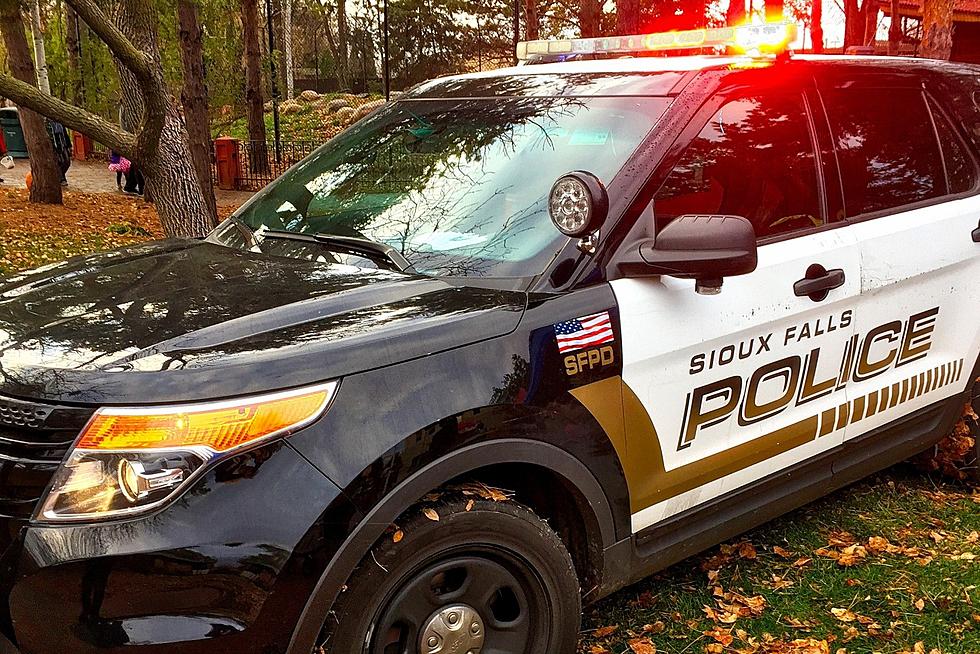 Suspects Steal Wine, Mini-Van, Engage Police in Pursuit in Sioux Falls
Ben Davis/Mix 97-3
Wine stealing suspects are being sought after they led police on a pursuit in a stolen vehicle Friday morning (September 28) near 12th and Lyons in Sioux Falls around 8:30 AM.
While one officer was taking a report of shoplifters getting away with wine at Hy-Vee at 26th and Marian Road, another officer spotted the gold mini-van that fit the description of the car the alleged thieves drove away in. Police attempted to stop the vehicle, it took off at a high rate of speed and officers called off the pursuit for safety reasons.
The suspect's vehicle had been reported stolen earlier from 12th and Cliff, where it had been running with the keys inside.
Officer Sam Clemens says they weight the risk when it comes to police pursuits. He says typically suspects travel at a dangerously high rate of speed, putting others nearby at risk. If there is an immediate danger to the public, police pursuits will take place. If it's over what is considered a minor property crime, authorities will likely not engage in a high-risk pursuit.