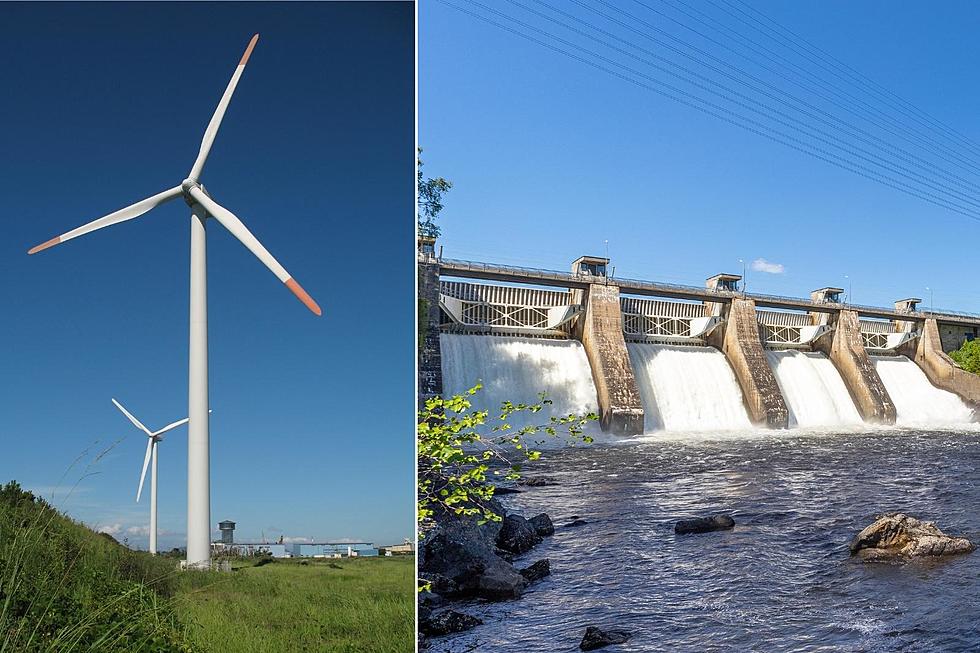 DID YOU KNOW? South Dakota is a Renewable Energy Leader
Canva
When it comes to producing sustainable energy, South Dakota is one of the top states in America.
The Mount Rushmore State ranks second behind only Vermont as the state with the highest levels of renewable energy sources, which include wind, hydro, solar, biomass, and geothermal, as reported by the news and culture site Big Think.
Nationally, sustainable sources make up only 20 percent of the total amount of energy produced.
South Dakota is one of just five states that produce more than half of its electricity through hydroelectricity generation (50.5%). Washington (66.1%), Idaho (58.7%), Vermont (57.8%), and Oregon (51.9%) are the others.
The state also generates roughly one-third of its energy using wind (32.9%). That's the fourth-best in the nation behind Iowa (57.5%), Kansas (43.3%), and Oklahoma (35.4%).
Only 8.6 percent of South Dakota's energy comes from coal, with another 6.9 percent generated by natural gas.
BEST STATES FOR SUSTAINABLY PRODUCED ELECTRICITY
Vermont (99.8 percent)
South Dakota (84.4 percent)
Washington (84.1 percent)
Maine (82.1 percent)
Idaho (79.2 percent)
New Hampshire (77.5 percent)
Illinois (70.5 percent)
Oregon (68.6 percent)
Iowa (66.7 percent)
Kansas (66.1 percent)
"Hydropower or hydroelectric power is a renewable source of energy that generates power by using a dam or diversion structure to alter the natural flow of a river or other body of water." - US Department of Energy.
South Dakota's hydropower comes from four dams on the Missouri River which runs through the center and southeastern parts of the state. They are the Gavins Point Dam near Yankton, the Fort Randall Dam near Pickstown, the Big Bend Dam near Fort Thompson, and the Oahe Dam near Pierre.
WORST STATES FOR SUSTAINABLY PRODUCED ELECTRICITY
Delaware (5.4 percent)
Rhode Island (8.1 percent)
Mississippi (13.4 percent)
Kentucky (14.9 percent)
West Virginia (14.9 percent)
Indiana (16.3 percent)
Florida (17.3 percent)
Utah (19.1 percent)
Ohio (22.5 percent)
Hawaii (22.5 percent)
Nationally, 60 percent of energy still comes from fossil fuels with nuclear and renewable sources each making up about 20 percent of the total.
See South Dakota's 'Dignity of Earth and Sky' Sculpture Up Close
Energy Savings Tips
LOOK: Things from the year you were born that don't exist anymore
The iconic (and at times silly) toys, technologies, and electronics have been usurped since their grand entrance, either by advances in technology or breakthroughs in common sense.
See how many things on this list
trigger childhood memories—and which ones were here and gone so fast you missed them entirely.