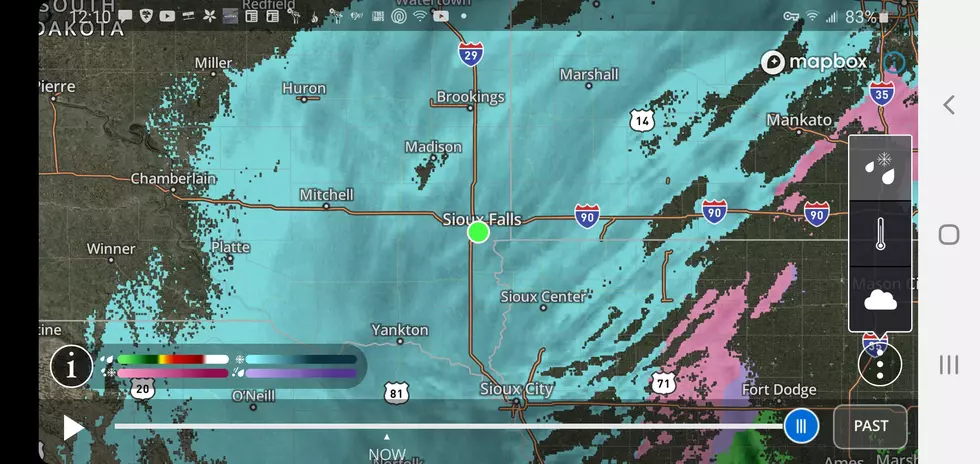 Sioux Falls Upgrades to Winter Storm Warning. Happy Tuesday.
Dakota News Now weather app screenshot
Well, that escalated quickly. The National Weather Service in Sioux Falls has upgraded the Winter Weather Advisory to a Winter Storm Warning as of shortly after 12:00 PM on Tuesday, November 10.
Portions of southeast South Dakota and southwest Minnesota are included in the recent warning area.
The Winter Storm Warning will be in effect until 9:00 PM tonight. As for accumulations, the National Weather Service is adding a few more inches to the mix. The Sioux Falls area can now expect 5 - 7 inches of snow. Look for these new developments to impact the evening commute and after school drivers.
The latest road conditions can be obtained by dialing 5-1-1.
Travel safe and keep a flashlight, some snacks, and a bourbon...I um...mean water in your vehicle in case of trouble.
Enter your number to get our free mobile app
CDC Safe Holiday Recommendations