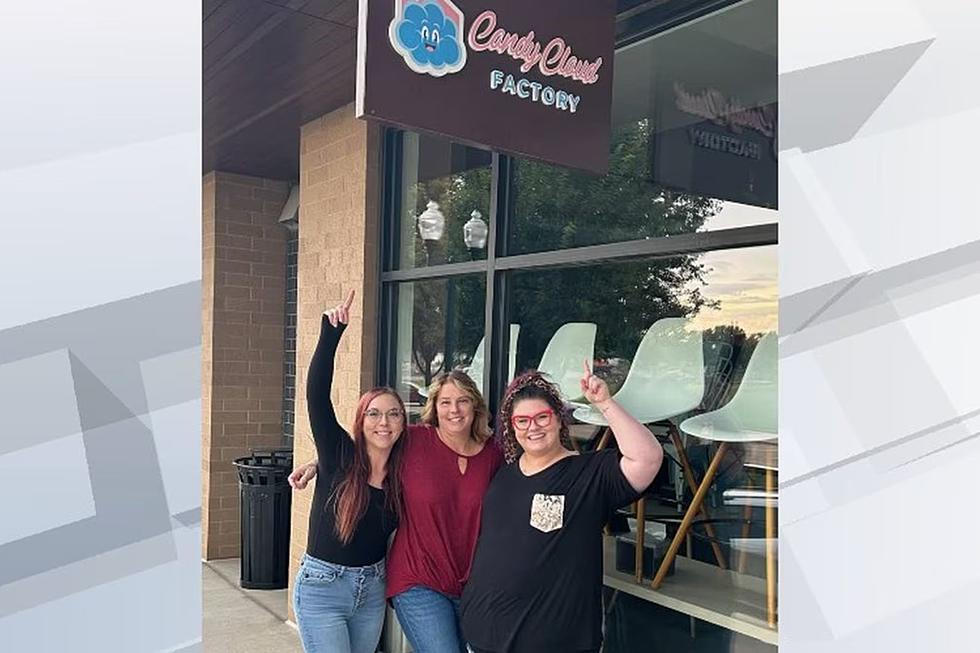 Sioux Falls Boozy Bakery Buys Sweet Local Cotton Candy Shop
Dakota News Now (with permission)
If you're looking for some boozy desserts for your next big event, look no further than Intoxibakes!
Intoxibakes is one of the first South Dakota bakeries to infuse alcohol into its desserts. The bakery has "over 70 alcohol-infused flavors of cupcakes that rotate out during the week including Mudslide, Amaretto, Daiquiri, Bourbon Maple Bacon, and many more!" These delightful, boozy desserts are making me hungry! It won't be long now before cotton candy is added to the menu.
In a Facebook post, the boozy bakery made the exciting announcement that they purchased a local cotton candy store called the Candy Cloud Factory. This pairing is almost too perfect. Intoxibakes is located inside the Jones Building on Phillips Avenue while the Candy Cloud Factory is just down the street.
According to the Facebook post, the owner of Intoxibakes Holly Jorgenson can't wait to grow both businesses. It's going to be one sweet treat in the Sioux Empire!
As Intoxibakes is coming up on 6 years of business, we have been looking for ways to diversify. Cotton candy and ice cream are perfect complements to our bakery!
Owner Holly Jorgenson is very familiar with cotton candy as she grew up around the family carnival based out of Huron, SD. Co-owners Josie Layton and Shannon Johnson are eager to expand their knowledge in the world of sweets.
I am a huge fan of the tasty desserts from 
Intoxibakes
. So I can't wait to see what they do next!
Here are the best ice cream shops and stands in Sioux Falls (in no particular order).
I scream, you scream, we all scream for: ICE CREAM! When the snow in Sioux Falls starts to melt, folks start thinking about enjoying something frozen instead of getting stuck in something frozen.
Yes, Sioux Falls does actually get hot. So we dug into the research to find the best places in
Sioux Falls
to get some good, quality, amazing, ice creamy treats.
Gallery Credit: Ben Kuhns
Iconic Sioux Falls: Phillips Avenue Diner, a Downtown Gem
Gallery Credit: Karla Brown