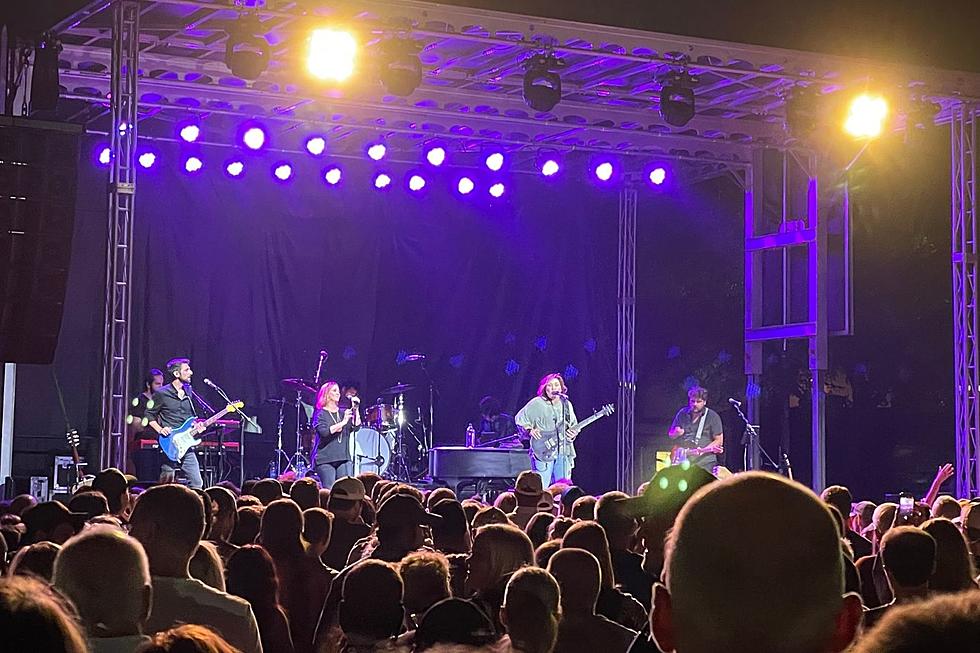 Jo Dee Messina Rocks "Riverboat Days" In Yankton, South Dakota
Christine Manika (TSM)
Live music returned in a huge way for the annual Yankton Riverboat Days event!
Country superstar Jo Dee Messina took the stage at Yankton Riverboat Days on Friday night and gave the crowd a show-stopping performance.
It was great to be able to welcome Yankton Riverboat Days back to the community after canceling live music due to the COVID-19 pandemic.  Having a country singer like Jo Dee Messina was just the perfect touch on a great evening.  She brought her voice and energy to Yankton. What a powerhouse!
Yankton Riverboat Days was a three-days of fun!  People that made it out for the 38th Annual Yankton Riverboat Days saw fireworks, enjoyed some food and drinks, a parade, a fireworks show, and great entertainment. Jo Dee Messina was the big headliner for the event and the crowd loved her!
I was able to capture a few moments from this show including a song that Jo Dee has not recorded!
2021 Yankton Riverboat Days
This was quite the sight to see! The fireworks happened right on the river and the colors were just fantastic!
2021 Yankton Riverboat Days
Not the best video on my part, but Jo Dee still sounds amazing at the 38th Annual Yankton Riverboat Days!
2021 Yankton Riverboat Days
Jo Dee loves to interact with the crowd. Her laugh is just so infectious! She was seeing all the signs at the show and some mentioned birthdays in the crowd. Her birthday is not too far away either!
You can just feel the energy in the crowd. They were loving it!
Jo Dee performed a few songs that have not been released on any streaming site or album. She's actually trying to give one of these songs to Kelly Clarkson. This song in particular in the video is a bit edgy, but I like it!
We cannot wait until Jo Dee Messina comes back to South Dakota and the Sioux Empire!
LOOK: Here are the best small towns to live in across America