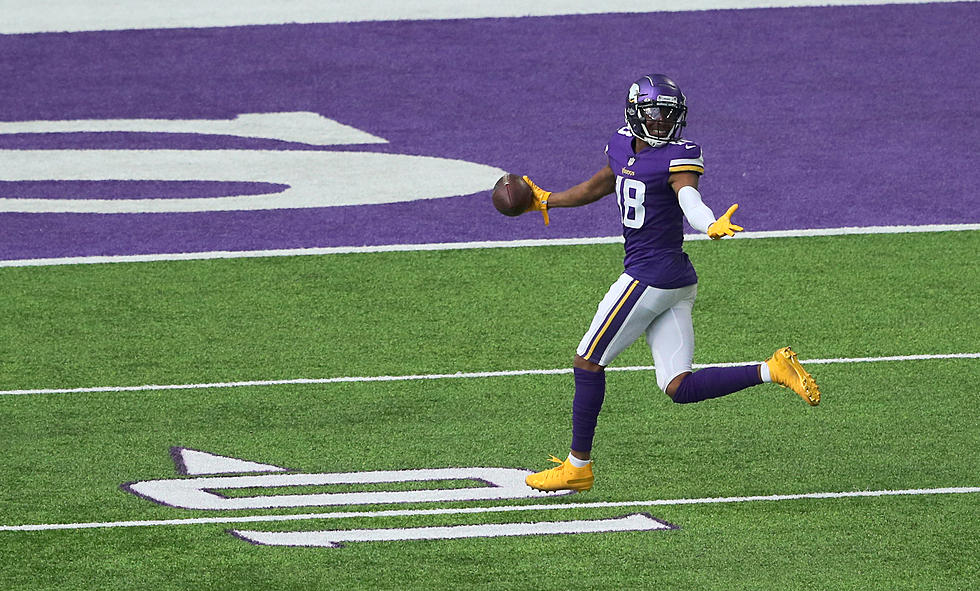 The Minnesota Vikings 2023 Opponents Are Set
Getty Images
The 2023 NFL postseason gets underway this weekend, and the Minnesota Vikings take on the New York Giants on Saturday afternoon.
With the conclusion of the regular season comes news of coach firings and hirings, and also the setting of the 2023 opponents on everyone's schedules.
The Minnesota Vikings opponents have been locked in, and here is who they will face in the 2023 season:
NFC North: Chicago Bears, Detroit Lions and Green Bay Packers
NFC South: New Orleans Saints and Tampa Bay Buccaneers
AFC West: Kansas City Chiefs and Los Angeles Chargers
NFC West: San Francisco 49ers
NFC North: Chicago Bears, Detroit Lions and Green Bay Packers
NFC South: Atlanta Falcons and Carolina Panthers
AFC West: Denver Broncos and Las Vegas Raiders
NFC East: Philadelphia Eagles
AFC North: Cincinnati Bengals
It will surely be a tough schedule next season for the Vikings, as they are rewarded with a tougher schedule after their division win this season.
Kickoff between the Giants and the Vikings from Minneapolis on Sunday will be at 3:30 and the game can be seen on FOX.
Source: Vikings.com
Ten Most Disappointing Minnesota Sports Seasons
The 2021 Minnesota Twins entered the season with high expectations, but unfortunately, they've made the list of most disappointing Minnesota teams of all time.
Disappointment is a common feeling for Minnesota sports fans as the years continue. Following the NBA Championship win for Milwaukee, SportsCenter was quick to point out that Minnesota has the current longest streak of seasons without a championship appearance in the four major sports (MLB/NBA/NFL/NHL). The Minnesota Lynx also chimed in on the stat after claiming four championships since 2011.
The ten teams that are on this list all follow a similar pattern. The year prior was either a great season with a playoff run or one that featured a strong core of players that appeared to have taken the next step. Offseason/preseason expectations were high with even Las Vegas oddsmakers believing in a deep run. Unfortunately, those preseason expectations fell short for the following teams. None of the teams listed below made the playoffs.