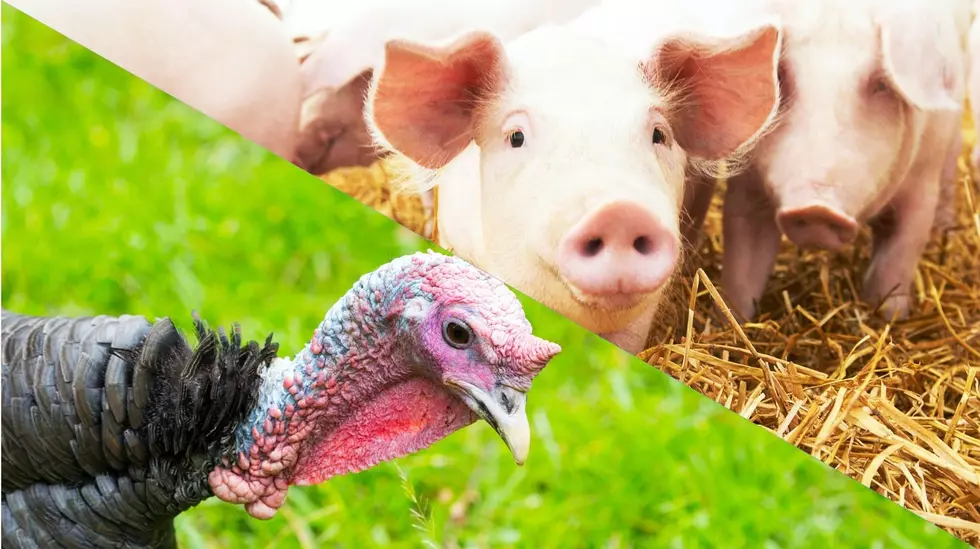 Iowa Pork Producers Can Learn From The 2022 Bird Flu Outbreak
via Canva
2022 now goes down as having the largest outbreak of highly pathogenic avian influenza with Iowa being the hardest state hit by the outbreak.
As Iowa Secretary of Agriculture Mike Naig goes into his second term in office, he says that foreign animal disease continues to be a focus of his.
Unfortunately, we're continuing to see cases and we're going to be continuing to see cases in Iowa I'm unfortunately and so that's concerning that it continues to go on and on but we're doing a better job of responding.
The lessons learned from HPAI can help producers come up with a plan to combat other foreign animal diseases such as African Swine Fever and Foot and Mouth Disease.
Naig says he has asked for additional resources from the Iowa Legislature and Governor Kim Reynolds has even included it in her budget. Resources were also allocated to help complete phase two of the Vet Diagnosis Lab at Iowa State University.
Egg prices have been impacted by a combination of inflation and the loss of production from the HPAI outbreak.
Now apply that to the pork industry. If you had an African swine fever, impacting consumers here and all around the world. I think it reminds us that we've got work to do to make sure our supply chains are resilient. But I do think it's driving home the importance of making sure that we have plans that were ready to go and that's not just the state of Iowa and industry, that's the United States.
One way Iowa combated the spread of HPAI was with a live bird exhibition ban. Iowa saw two of these bans in 2022, one to combat the spring outbreak, and the other to combat the fall outbreak. With the ban having been lifted earlier this month, is it good news for producers?
Unfortunately, we're going to see an additional case announced in Iowa here shortly and you know, now we won't automatically put that exhibition band back in place because we want to make sure that it's warranted.
The Iowa Department of Agriculture and Land Stewardship announced a new case of HPAI Wednesday afternoon in a Buena Vista County turkey flock.
The first case of HPAI in 2022 was detected on March 1st. With March just over a month away, Naig says they are ready to respond if the disease makes another appearance.
Summer Farms Sales in Eastern Iowa
Take a glimpse at what land is on the market in Eastern Iowa this summer.
2022 Conservation Farmer Of The Year
Eastern Iowa's Dave Lubben is the 2022 Iowa Conservation Farmer of the year, lets take a look at what his farm has to offer!