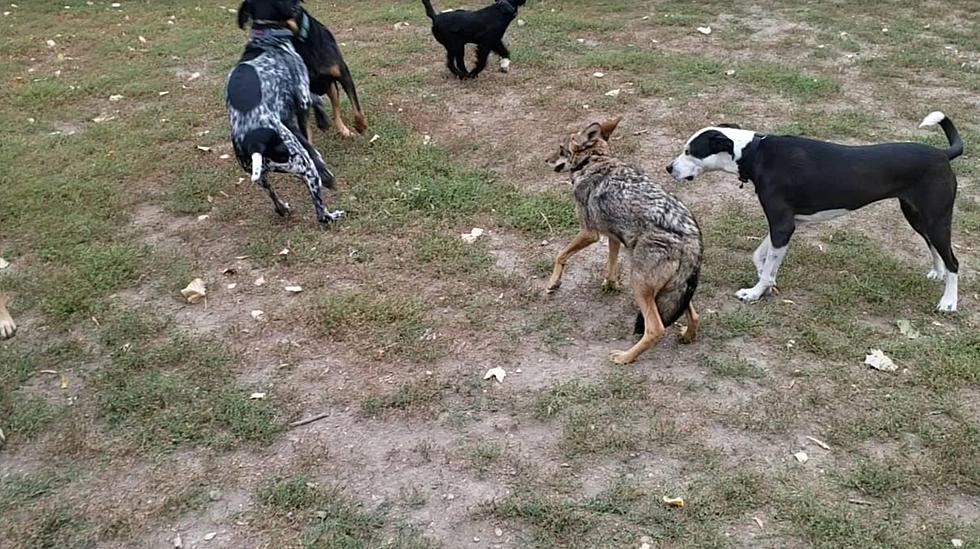 Minnesota Man Shares More About Pet Coyote Now Banned From Dog Park
Hey, that's an odd-looking dog? Credit: Sam Ryan
There are always at least two sides to every story.
Last week, I shared a story from my friend and fellow weather colleague, Sam Ryan. He described an almost surreal experience of taking his dog to an Eden Prairie (Twin Cities suburb) dog park and watching a coyote running around with other dogs.
He called animal control, and apparently, officers couldn't find any legal issue with a). having a pet coyote, or b). taking that coyote to a dog park. But according to witnesses, it was still a shock seeing a coyote cavorting with dogs, who were mostly curious. No reports of any problems.
Apparently, the coyote above is a domesticated coyote, named Floyd. His owner (John) says that police later showed up at his house and told him he couldn't bring Floyd back to the dog park, so he was understandably bummed about that.
Well, here is the rest of the story, the details that weren't in my original post:
John got the dog/coyote from a friend. He was told it is 100% coyote, but he's not 100% sure. He's getting a DNA test. He believes there might be some German Shepherd in him.
He says Floyd is a great family pet and is actually best friends with their cat!
John says just like any other pet, it's how you raise them. They've had this pet as a part of their family for some time now. (John has a wife and daughter).
I am by no means a coyote expert. Can they be successfully domesticated? It appears that Floyd's owner has done just that. I don't have a good answer to that question, but there's little doubt that John, his wife, and his daughter love Floyd dearly, and their family says that he has been an exemplary pet. You couldn't wish for anything more than that.
Floyd, may you find new (and better) areas to run around and have fun. And thank you for temporarily distracting us from all the bad news lurking out there.
Now I'm thinking about getting a pet coyote. It might keep the neighbors in line.
LOOK: Here are the pets banned in each state
Because the regulation of exotic animals is left to states, some organizations, including The Humane Society of the United States, advocate for federal, standardized legislation that would ban owning large cats, bears, primates, and large poisonous snakes as pets.
Read on to see which pets are banned in your home state, as well as across the nation.