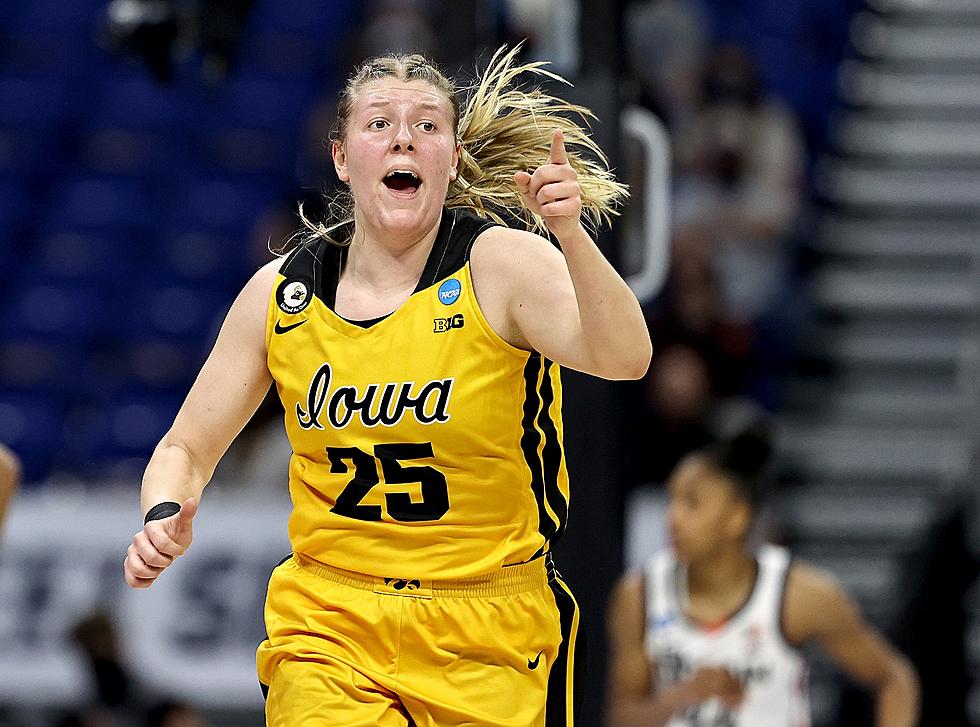 Iowa Star Monika Czinano Waived By WNBA Team
Getty Images
Monika Czinano had one of the great careers in Iowa women's basketball history. She was part of a Final Four team that played for the National Championship. But sometimes college accolades don't translate to the WNBA.
OurQuadCities.com reports that Czinano was waived on Monday by the L.A. Sparks of the WNBA. Yes, the same team that drafted the former Hawkeye with the 26th overall pick in the WNBA Draft. Czinano was the 2nd selection in the 3rd round of this year's draft, and WNBA rosters are tough to make. The league drafts more players than there are roster spots available, according to OurQuadCities.
Another Hawkeye women's basketball great knows all too well about the ups and downs of the WNBA. Former Hawkeye Megan Gustafson, Iowa's all-time leading scorer in women's basketball, was drafted 17th overall by the Dallas Wings in 2019, according to OurQuadCities. She was waived before she could play her first game. Gustafson later returned to Dallas and has also played in Washington, Phoenix, and some overseas. OurQuadCities reports that she and Czinano squared off in a preseason game this spring!
There is no doubt that someone with Czinano's talent and work ethic will surely get a call from another WNBA team soon. Both Gustafson and Czinano continue to make Hawkeye fans in Iowa proud!
Our Favorite Photos From Iowa's Run to the NCAA Championship Game
The 2022-23 Iowa women's basketball season started on November 7 and concluded in the NCAA Championship Game against LSU on Sunday, April 2. Iowa went 31-7 and will be remembered forever for their five NCAA Tournament wins. Here are our favorite photos from the tournament.
Field of Dreams Game Featuring the Cedar Rapids Kernels
Cedar Rapids was the Bunnies for the day as they played the Quad Cities River Bandits, who were the Davenport Blue Sox. Both were an ode to team names of the individual cities nearly a century ago. Played on Tuesday, August 9, 2022, it was the first minor league baseball game ever played at the Field of Dreams in Dyersville, Iowa.